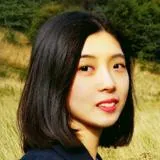 Chang Su
PhD student
Contact details
Biography
Chang Su is a PhD student in the Lau China Institute. She has an MSc in Sustainable Development, University of Exeter, and an MSc in Development Policy and Politics, University of Birmingham. BAs, University of Chinese Academy of Social Sciences.
Research
Thesis title: Is 'Third-Party Market Cooperation' a Future Cooperative Model under China's Belt and Road Initiative?
Chang's research explores the third-party market cooperation model, Belt and Road Initiative, and international infrastructure investment.
PhD supervision
Further details