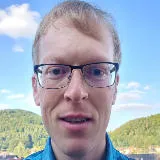 Dr Christian Braun
Lecturer in Defence Studies
Research interests
Security
Conflict
Politics
Ethics
Policy
Contact details
Biography
Christian Nikolaus Braun is a lecturer in the Defence Studies Department at King's College London. He is also a Visiting Fellow of the Institute of Political Science at the University of Luxembourg.
Previously Christian was a Radboud Excellence Initiative Fellow at Radboud University in the Netherlands and a Senior Lecturer in the Defence and International Affairs Department at the Royal Military Academy Sandhurst. He holds a PhD from Durham University.
Christian's primary area of research is the ethics of war and peace. His research grapples with existing and emerging challenges in armed conflict and he has a keen interest in broader international security and political affairs. In his work, Christian seeks to learn from the just war tradition in order to make sense of the ethical issues that confront us today.
His research has been published in numerous peer-reviewed journals, including Ethics & International Affairs, Global Studies Quarterly, International Relations, International Theory, the Journal of Military Ethics and the Journal of International Political Theory. His first research monograph is titled Limited Force and the Fight for the Just War Tradition (Georgetown University Press).