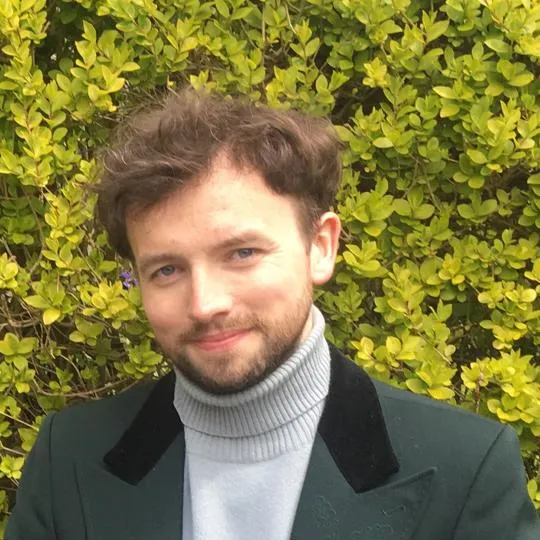 Dr Cillian Ó Fathaigh
Lecturer in Comparative Literature
Contact details
Biography
Cillian joined King's College London in September 2023. Before coming to King's, he was a Research Fellow at the Universidad Complutense de Madrid, a Research Fellow at Nottingham Trent University and a Lecteur at the Ecole Normale Supérieure de Lyon.
Dr Ó Fathaigh completed his PhD, on the political philosophy of Jacques Derrida, at the University of Cambridge, where he was a Gates Cambridge Scholar. During his studies, he was a Scholar of Trinity College Dublin, a Scholar of St John's College Cambridge, and an Invited Student at the Ecole Normale Supérieure (Ulm), Paris.
In 2022, Cillian was co-Principal Investigator of the "Digital Public Space Research Network" (funded by Una Europa). He had held invited positions at the Interdisciplinary Centre for the History of Ideas, Vita-Salute San Raffaele University Milan (2021) and at the KU Leuven Institute for Advanced Studies (2023).
Research interests and PhD supervision
20th Century French & Francophone Philosophy
Francophone Literature and Culture
Political Thought (especially institutions and the public sphere)
Philosophies of the Digital and Artificial Intelligence
Decolonial & Postcolonial Theory
Dr Ó Fathaigh's research is at the intersection of contemporary Francophone philosophy, intellectual history and political theory. He has published on major figures in twentieth-century French philosophy, including Derrida, Beauvoir, Blanchot, Kofman, Fanon, Malabou, Bourdieu and Bachelard. A common thread across this work is a concern with institution: both the relationship that these thinkers have to specific social/political institutions, as well as how their philosophies can help us rethink institutions today, including media institutions, healthcare institutions and democratic institutions. Most recently, Cillian's work has addressed the relevance of contemporary French philosophy for understanding the impact of the digital and AI on the public sphere, with a particular focus on issues of injustice, recognition and agency for online communities.
Teaching
Having taught in French, Philosophy, and English departments, Cillian has a broad range of teaching experience at both BA and MA level. At King's, he convenes the MA in Comparative Literature, teaching across this MA, as well as BA modules on the relationship between the literature and religious thought, and on shorter narratives.
Expertise and public engagement 
Cillian is happy to talk to the media about any of his research interests.
Selected publications
Cillian Ó Fathaigh. "Plastic Resilience: Rethinking Resilience in Illness with Catherine Malabou," forthcoming in Journal of Medicine & Philosophy.
Cillian Ó Fathaigh. "Democracy, Community and the Supplemental Plus Un: Derrida's Reading of Blanchot's The Unavowable Community," forthcoming in Philosophy and Social Criticism.
Cillian Ó Fathaigh. "Responding to the Covid-19 Care Home Crisis: Political Images in Simone de Beauvoir's Work on Old Age," forthcoming in Simone de Beauvoir Studies
Cillian Ó Fathaigh. "Critical Institutions: Alternative Modes of Institutionalisation in Derrida's Engagements", Derrida Today, vol. 14, n. 2, 2021: 169-185. DOI: 10.3366/drt.2021.0264.
Cillian Ó Fathaigh. "Kofman's Affirmative Creation: Moral Law, Dom Juan and The Limits of Maternal Debt", Paragraph: A Modern Journal of Critical Theory, vol. 44, n. 1, 2021: 11–25. DOI: 10.3366/para.2021.0351.