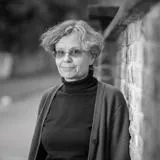 Professor Claire Henderson
Clinical Professor of Public Mental Health
Contact details
Biography
I did my PhD studentship at KCL 1999-2003, worked in the USA for 5 years (New York State Office for Mental Health 2003-06 and Veterans Health Administration 2006-08) and rejoined KCL in 2008. 
My areas of expertise are in the evaluation of complex interventions in mental health and in evaluation of interventions to reduce mental health related stigma and discrimination. 
Current roles: Honorary Consultant Psychiatrist, South London and Maudsley NHS Foundation Trust; Senior Clinical Adviser, GKT School of Medicine; Joint Academic Lead for the Quality Centre, King's Health Partners; Director of the Centre for implementation Science.
Qualifications 
B.A. Honours in Physiological Sciences 1989. New College, University of Oxford. 
B.M., B.Ch. in Medicine, 1992. University of Oxford School of Clinical Medicine. 
Masters in Public Health (Sociomedical Sciences), 1995. Columbia University School of Public Health, New York. 
M.Sc. in Public Health 1999 London School of Hygiene and Tropical Medicine. 
Ph.D.in Psychiatry, 2006. University of London. 
MRCPsych 1998
FRCPsych 2019
Research
My research interests include development and evaluation of interventions both at the service level and societal level, to promote empowerment among people with mental health problems with respect to involvement in care, condition self-management, and stigma reduction. I am currently Principal Investigator and co-applicant on several mental health service research and public mental health projects, investigating recovery colleges, Advance Choice Documents and Culturally Adapted Family Intervention for Black African and Caribbean service users, mental health literacy, equipping pharmacy staff in England to help people in danger of suicide and domestic violence, and stigma reduction in low and middle income countries.
Education 
Within the Institute of Psychiatry, Psychology and Neuroscience I supervise PhD and DClinPsy students, lecture on stigma on MSc and DClinPsy course modules, and supervise MSc student dissertations.
Within GKT School of Medicine I have been a Senior Personal Tutor since 8/2014; Personal Tutor to MBBS students since 9/2011; examine Phase 2-5 Observed Structured Clinical Examinations (OSCEs); interview applicants to the School; and teach medical students on stigma during their psychiatry rotation.
Teaching
Stigma and discrimination related to mental illness. 
Expertise and Public Engagement 
Workshop on disclosure in employment for Mind in Croydon three times a year since 2015. 
Pint of Science speaker 14/5/18. 
Panellist, Mental Health Question Time on compulsory admissions live streamed from University College London 24/4/19. 
Research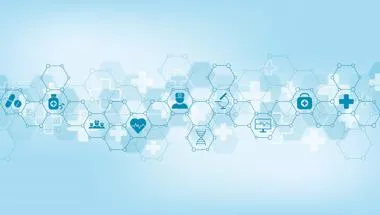 The Centre for Implementation Science is home to a team of expert implementation and improvement science researchers, including health economists and statisticians. This team are investigating how best to help 'implement' evidence-based practice and clinical research within health services nationally and internationally.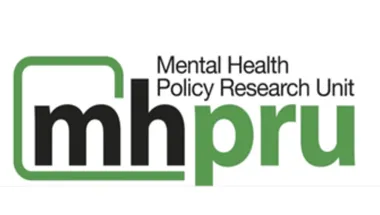 Welcome to the NIHR Mental Health Policy Research Unit (MHPRU), established at UCL and KCL in 2017.
News
The fourth inaugural lecture of the 2022/23 IoPPN Inaugural Lecture Series, entitled 'Listen, share, negotiate – Approaches to empower and destigmatise' was...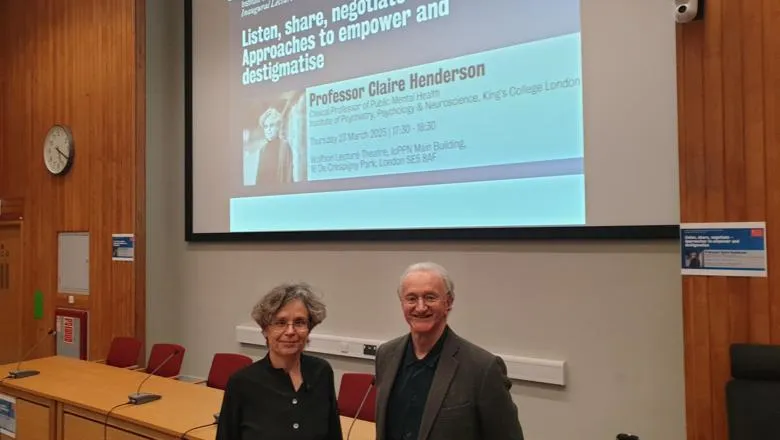 Experts call for radical global action to end stigma and discrimination against people with mental health conditions, as this is often 'worse than the...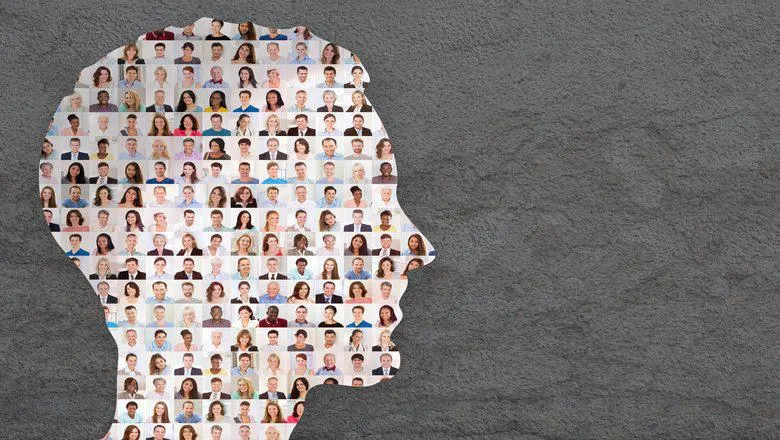 Research into the effectiveness of Time to Change Global at reducing mental health stigma in lower income countries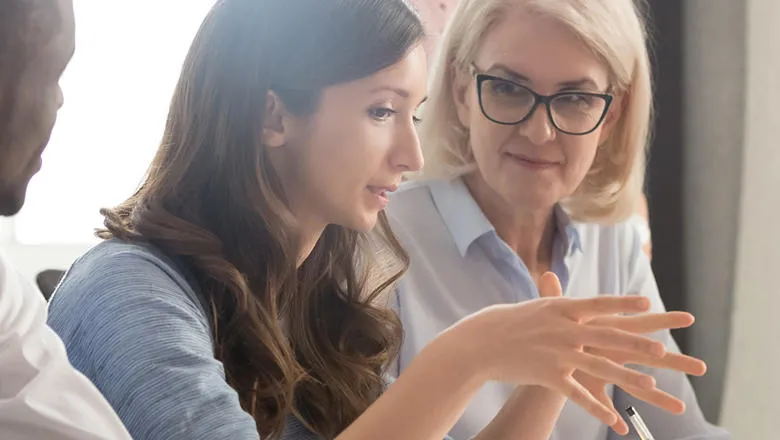 Events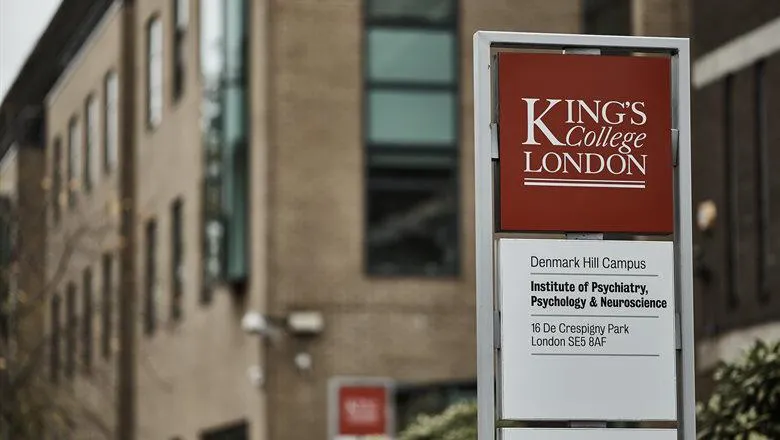 This event is an opportunity to hear from others on their journey toward research impact, with sessions on how to maximise your own impact.
Please note: this event has passed.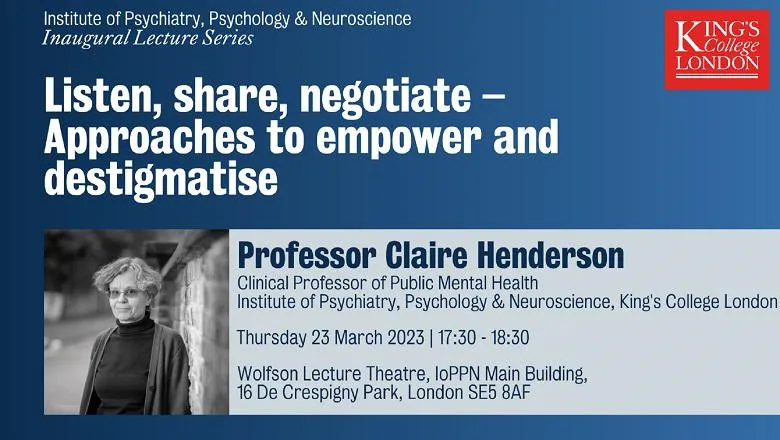 Join us in celebrating Professor Claire Henderson's - inaugural lecture on 'Listen, share, negotiate – Approaches to empower and destigmatise.'
Please note: this event has passed.
Features
Brainwaves is a podcast series exploring and explaining the latest in mental health and neurosciences research at the Institute of Psychiatry, Psychology &...