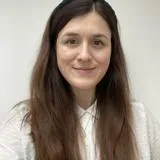 Dr Clare Bakewell
Lecturer in Chemistry
Contact details
Biography
Clare received her MChem degree from the University of Leeds (2010), before moving to Imperial College London to conduct a PhD under the supervision of Professors Charlotte Williams and Nick Long, which was followed by an EPSRC Doctoral Prize Fellowship. After spending a year working for start-up company Econic Technologies, she returned to Imperial for a postdoc with Professor Mark Crimmin. In October 2018, she started her independent career as a Ramsay Memorial Fellow at University College London. She joined the department of Chemistry as King's as a Lecturer in October 2021.
Research interests
Clare's research interests lie in the application of organometallic chemistry to challenges related to sustainability and the environment. This has involved research into bio-derived and degradable polymers, the activation of small molecules and the development of methods to break strong chemical bonds.
Current research in the lab is focused on using cheap, Earth abundant and non-toxic main-group metals to conduct reactions more commonly associated with transition metals e.g. redox processes, bond making and bond breaking reactions.
The design of low oxidation state main-group compounds, understanding their chemical properties of and exploring their associated reactivity.
Using highly reactive main-groups metals in catalysis
Design of photoswitchable ligands for controlled catalysis
Further information
Features
We interview some of our researchers who started this academic year.

Features
We interview some of our researchers who started this academic year.