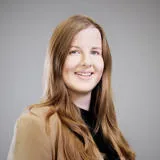 Clare Davies
Departmental Administrator
Biography
Clare studied her undergraduate degree (2012-2016) in Economics with International Study at the University of Exeter during which she participated in a year-long student exchange programme to the University of Otago in New Zealand. She recently graduated from RMIT University in Australia where she studied the Master of Professional Accounting from 2018-2019.
Whilst studying at the University of Exeter Clare was a Student Ambassador for the Business School and at RMIT University she was a Student Ambassador, Student Mentor and also volunteered for the Global Experience Office where she helped with one of their orientation events for incoming international exchange students.
Clare's interests include travel, tennis and netball.