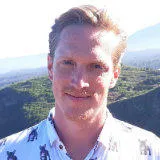 David Gazsi
PhD Candidate
Contact details
Biography
David is currently completing a PhD at the Department of Political Economy. His work investigates the role of EU decentralised agencies in advancing the integration of third-party countries into the frameworks of EU and global rules, norms and practices. In so doing, it also looks at the transformative impact of sector-level functional cooperation on the 'normal' in global politics. The case studies of the research focus on Justice and Home Affairs agencies (particularly Frontex and Europol), and states across the Eastern dimension of the EU's European Neighbourhood Policy area (mainly Georgia and Moldova).
Alongside his doctoral work, David is a Research Assistant at the Centre for European Research at Queen Mary University of London, and Editorial Assistant with the journal East European Politics. ​Previously, he has also held the position of Research Assistant at the University of Vienna, Austria.
Outside of the academia, David has gained work experience with the European Union Agency for Fundamental Rights (FRA), the European Medicines Agency (EMA), the United Nations (UNODC), as well as in a European Commission funded research project. He holds an MA in Global History and Global Studies (from Vienna, Austria) as well as an MSc and BSc in Security and Defence Studies (from Budapest, Hungary).
Doctoral Research
EU Decentralised Agencies and the Transmission of Rules, Practices and Norms to the Eastern Neighbourhood: Integration Through Transnational Functional Cooperation?
Supervisors
Professor Adam Fagan and Professor Sarah Birch.
Research Interests
The transnational transfer and institutionalisation of rules, norms and practices (Social constructivism, New institutionalism)
Transgovernmental sectoral cooperation and horizontal integration (Neo-medievalism, Neo-functionalism, Global governance)
The role of discursive, normative and cognitive frames in policy-making
EU decentralised agencies
The European Neighbourhood Policy
The concept of Europe / European identity (Phenomenology, Poststructuralism, Postcolonialism)
Affiliations
Academic Association for Contemporary European Studies (UACES)
European Union Studies Association (EUSA)
Political Studies Association (PSA)
British Association for Slavonic and Eastern European Studies (BASEES)