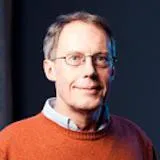 Professor Dominic Rathbone
Professor of Ancient History
Contact details
Biography
My research interests range across the Roman world from what we can reconstruct about the early Roman Republic and other Italic peoples of the time, such as the Samnites, through the political and agrarian history of the middle Republic (the relationship between landownership and political power), the unification of Italy via the Social War and establishment of the Principate (Augustus, Nero), the effects of Roman rule on Egypt as revealed by study of the documentary papyri, to the so-called 'crisis' of the third century. My focus is often on economic aspects, including population, farm sizes and management, prices, shipping, banking, taxation, and I like to combine evidence from archaeology, documents on papyrus from Ptolemaic and Roman Egypt and the Roman lawcodes with the ancient narrative sources.
PhD supervision
For more details, please see my full research profile. 
Teaching
At BA level I contribute to the Department's coverage of the history of the Roman Republic and the Roman Principate, and often offer a course focussed on Augustus.
Expertise and public engagement
I directed a surface survey of sites of Graeco-Roman villages in the Fayyum, Egypt, in 1995-1998.
I am Chairman of the Oxyrhynchus Papyri Management Committee of the Egypt Exploration Society
I am Vice-President of the Society for the Promotion of Roman Studies.
Selected publications
with M. Langellotti), Village Institutions in Egypt in the Roman to Early Arab Periods (Oxford 2020).

(with R.S. Bagnall), ed: Egypt from Alexander to the Copts. An Archaeological and Historical Guide (2nd revised electronic edn, Cairo 2017).

(with S. Von Reden), 'Mediterranean grain prices in classical antiquity', (in) ed. R.J. van der Spek, J.L. van Zanden & B. van Leeuwen, A History of Market Performance. From Ancient Babylonia to the Modern World (London 2015) 149-235.

'The Romanity of Roman Egypt: a faltering consensus?', Journal of Juristic Papyrology 43 (2013) [2015] 73-91.