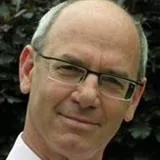 Dr Ahron Bregman
Senior Teaching Fellow
Contact details
Biography
Ahron Bregman served in the Israeli army for six years. He took part in the 1982 Lebanon War and reached the rank of Major. He left the army after the war to work at the Knesset as a parliamentary assistant. Ahron studied in Jerusalem and London, completing a doctorate in War Studies at the Department of War Studies in 1994. He worked as a consultant / associate producer on two major BBC TV documentaries: The Fifty Years War: Israel and the Arabs (1998) and Elusive Peace: Israel and the Arabs (2005).
Research Interests
The Arab Israeli Conflict
The Middle East Peace Process
Security Issues in the Middle East
PhD Supervision
Dr Ahron Bregman is currently not accepting PhD supervision requests.
Publications
The Fifty Years War: Israel and the Arabs (Penguin, 1998)
Israel's Wars: A History since 1947 (Routledge, 1st ed. 2000, 2nd ed. 2002, 3rd ed. 2010, 4th ed. 2016)
A History of Israel (Palgrave, 2002)
Elusive Peace: How the Holy Land Defeated America (Penguin, 2005)
Warfare in the Middle East since 1945 (ed. Ashgate, 2008).
Cursed Victory: A History of Israel and the Occupied Territories (Penguin, June, 2014)
Israel in Lebanon 1982-2012 (Forthcoming, 2024)
Memoirs
The Spy Who Fell to Earth: My Relationship with the Secret Agent Who Rocked the Middle East (February 2016).