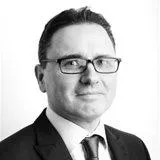 Dr Tim Nicholson
Clinical Lecturer
Contact details
Biography
Dr Tim Nicholson is a Clinical Lecturer at the Institute of Psychiatry Psychology & Neuroscience (IoPPN), King's College London. He is also an Honorary consultant Neuropsychiatrist at the South London and Maudsley NHS Foundation Trust. He runs a specialist clinic for Functional Neurological Disorder (FND) at the Maudsley Hospital.  
Tim trained briefly in neurology at the National Hospital for Neurology & Neurosurgery at Queen square before training fully in psychiatry and then neuropsychiatry at the Maudsley Hospital / IoPPN in South London.  He did his PhD, funded by the UK Medical Research Council (MRC), in FND looking at the role of stressful life events that might precipitate episodes of paralysis and used other methods such as neuroimaging (both structural and functional MRI scans) and neuropsychological testing to investigate the possible mechanisms of FND. He continues to be interested in the biological basis of FND symptoms and neuropschiatric disorders more broadly, especially autoimmune causes of psychiatric symptoms. 
He is currently funded by the UK National Institute of Health Research (NIHR) running a series of randomised controlled trials (RCTs) of transcranial magnetic stimulation (TMS) for FND causing limb paralysis/weakness, with linked studies investigating how TMS might work. He is also involved in developing and standardising outcome measures for FND both for use in research & clinical practice and has set up an international collaboration of 40 researchers from 15 countries (the first such large scale international research collaboration of any sort for FND) to work together on this project. 
Address:   Section of Cognitive Neuropsychiatry (PO68), Institute of Psychiatry Psychology & Neuroscience, De Crespigny Park, London SE5 8AF 
Qualifications: MBBS, BSc, MSc, PhD, MRCP, MRCPsych 
Books 
Pocket Prescriber Psychiatry – in collaboration with British Association for Psychopharmacology 
Rogers J, Cheung C, Nicholson TR, Pocket Prescriber Psychiatry CRC Press, Oxford. 2019 
Pocket Prescriber (8 editions & translated into Greek and Indonesian) 
Nicholson TR, Singer DR. Pocket Prescriber 2015. 8th Edition. CRC press, Oxford 2015. 
Pocket Prescriber Emergency 
Brown A, Nicholson TR, Singer DR. Pocket Prescriber Emergency. CRC Press, Oxford 2013. 
Mnemonics for the MRCP 
Nicholson TR. Mnemonics for the MRCP. PasTest, Knutsford 2006. 
Book chapters 
Nicholson TR, Voon V.  Transcranial magnetic stimulation and sedation as treatment for functional neurologic disorders, in Handbook of Clinical Neurology, Eds Stone J, Carson A & Hallett M. Cambridge University Press 2017.  
Nicholson TR, Aybek S, Zelaya F, Craig TK, David AS, Kanaan RA. "Imaging: recall of causal life events." Extended abstract in "Psychogenic movement disorders and related conversion disorders" Eds Hallet M, Cloniger CR, Fahn S, Halligan P, Jankovic J, Lang AE and Voon V. Cambridge University Press 2011. 
Research Interests
Neuropsychiatry 
Functional Neurological Disorder 
Immunopsychiatry 
Research Groups
Neuropsychiatry Research & Education Group (NREG)
Functional Neurological Disorder 
Immunopsychiatry 
Expertise and Public Engagement 
Involvement in organisations outside KCL 
Secretary of British Neuropsychiatry Association (since 2016) 
Committee member of Neuropsychiatry Faculty of Royal College of Psychiatrists (since 2016) 
Secretary of the Fellowship of Postgraduate Medicine (since 2010);  
Public events 
Anniversary debate on 'Studies on Hysteria' at Freud Museum - Sold out 80 seat seminar room. >10,000+ views of Youtube videos of event.  https://www.youtube.com/watch?v=RPOoMhv4Z2w&t=104s 
Medical advisor for a play on FND "Still Ill"; sold out 1st (4 week) run at New Diorama theatre, Regents Park. 4* review in Timeout. 2nd run Jan 2018, including special performance at the Institute of Psychiatry  
Shellshock centenary event: sold out event at old military rehabilitation hospital (Seale Hayne, Devon) 19th May 2018; speakers include Prof Sir Simon Wessely, Prof Edgar Jones & Dr Jon Stone.  
Work with patient organisations 
Engagement with FND patient organisations (FND hope, FND action & FND dimensions); I am on Medical Advisory Board and key psychiatry contact for all three groups and write webpages for these organisations and participatied in webinars/awareness day events for all these charities 
Collaboratively we have help re-write out of date online resources for patients (e.g . Patient.info, NHS choices) 
Stakeholder feedback to the WHO ICD-11 committee  
Application with FND Hope / other FND professionals to NICE to initiate the development of guidelines for FND.