10 November 2022
Dr Tim Nicholson receives Academic Researcher of the Year Award at RCPsych Awards 2022
The Royal College of Psychiatrists (RCPsych) Awards 2022 were announced at the ceremony yesterday (9 November 2022).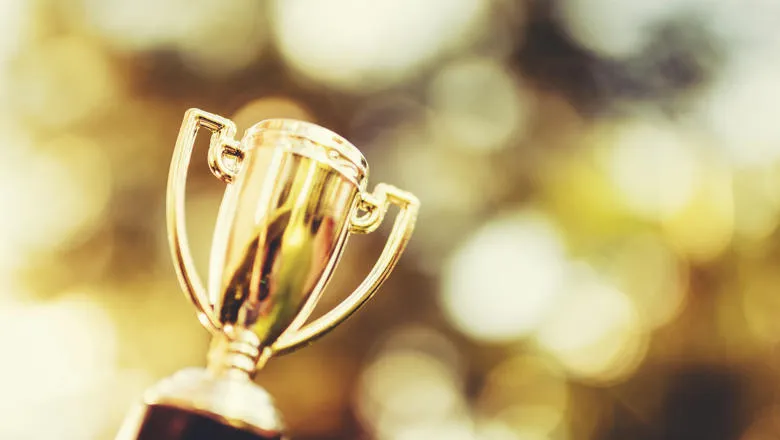 Dr Tim Nicholson, Reader in Neuropsychiatry at the Institute of Psychiatry, Psychology & Neuroscience (IoPPN) at King's College London and Neuropsychiatrist at South London and Maudsley NHS Foundation Trust, received the RCPsych Academic Researcher of the Year Award for his outstanding research contributions.
His international work continues to improve the understanding and treatment of Functional Neurological Disorder (FND), autoimmune neuropsychiatric disorders, as well as the neurological and psychiatric effects of COVID-19. He leads the Neuropsychiatry Research and Education Group (NREG) at the IoPPN.
Dr Nicholson led the first large international collaboration in the field of FND in collaboration with Dr Susannah Pick, developing consensus on a set of core outcomes and measures which has informed trials and clinical services globally. He also co-led, with international colleagues, the development of the first consortium for neuroimaging in FND and is currently running analysis of structural brain imaging data. He has designed and led trials to develop new treatments such as Transcranial Magnetic Stimulation and is now investigating new approaches, such as using psychedelics to treat this common and highly disabling disorder with few current evidence-based treatments.
In recent work of further global significance, Dr Nicholson has been studying the impacts of COVID-19. He was principal investigator on an NIHR-funded international consensus study, in collaboration with the World Health Organization, which identified a set of core outcomes and measures for Long COVID that are now recommended for use in future research and clinical practice worldwide. Together with Dr Tom Pollak, he led the UK's psychiatric surveillance study for COVID-19 complications via the RCPsych faculty of Neuropsychiatry as part of the CoroNerve study. He also led neuropsychiatric aspects of the £3.2 million MRC-funded COVID-CNS study – the largest study of the mechanisms of neurological and psychiatric complications of COVID-19, co-led by Professor Gerome Breen.
During the first months of the pandemic, he developed a new weekly blog on the Journal of Neurology Neurosurgery and Psychiatry website in collaboration with Dr Matt Butler. The blog is a hub of evidence on the neurological and psychiatric complications of COVID-19. This grew to an international team of over 50 people identifying and summarising the rapidly emerging evidence for the global neuroscience community in response to this novel virus which is now known to have a wide variety of impacts on the brain and mind. The team, increasingly led by trainees and early career researchers, are now pivoting to developing Neuropsychiatry.net – an innovative global neuropsychiatry education initiative.
Several other King's researchers and teams were shortlisted for awards:
Dr Katherine Beck, Clinical Lecturer at the IoPPN, was shortlisted for Higher Psychiatric Trainee of the Year.
The Severe Mental Illness and European COVID-19 Vaccination Strategies Team, involving Dr Alessandra Borsini, Professor Carmine Pariante and Professor Paolo Fusar-Poli from the IoPPN, was shortlisted for the Psychiatric Global Health Contributor of the Year.
King's Psychiatry Society was shortlisted for PsychSoc of the Year.
In this story