Dr Emily McBride PhD, CPsychol, MSc, BSc(Hons)
Clinical Lecturer in Health Psychology
Contact details
Pronouns
she/her
Biography
Dr Emily McBride was awarded a PhD in Behavioural Science from University College London (UCL) in 2020, completing part of this at Yale University though winning a Yale-UCL scholarship. Before joining King's IoPPN, she was a Senior Research Fellow at UCL where she held a National Institute for Health Research (NIHR) doctoral fellowship from 2017-2021. She continues to hold this senior research fellow appointment at UCL now in an honorary capacity.
Appointed as a clinical academic psychologist at King's IoPPN in 2023, Dr McBride splits her time between research and clinical practice. She is clinically qualified as a Health Psychologist and completed her Doctorate-level Stage 2 Qualification in 2015, via the funded NHS training route in Edinburgh. After various post-training roles across different NHS health specialities, she is currently Principal (Lead) Health Psychologist in Bariatric Surgery for an NHS trust in London. She has completed additional clinical training in modalities such as EMDR and ACT and is also an accredited BPS Stage 2 Qualification in Health Psychology Supervisor.
Dr McBride is passionate about generating impact through public policy and health practice. She was previously seconded as a Senior Advisor in Behavioural Science for the UK Department of Health and Social Care (DHSC); and has worked closely with Public Health England (PHE) and senior NHS Policy Teams. She was also Policy Lead for the British Psychological Society (BPS), Division of Health Committee between 2018 and 2022; and was a member of the BPS COVID-19 Behavioural Science and Disease Prevention Taskforce.
In recognition of the wide-ranging impact of her work, Dr McBride has won several national awards. She received the prestigious annual award of 'Best Public Health Professional Researcher' from PHE and NIHR in 2020. She also won the 'Excellence in Health Psychology Early Career Award 2021' from the British Psychological Society, Division of Health. Her PhD thesis was awarded the annual PhD Prize in 2021 from the Society of Academic Primary Care.
She is an Associate Editor for the British Journal of Health Psychology.
Research Interests:
Intersections between mental health and physical health or illness appraisal
Theoretical advancement in the field of health psychology and behavioural science
Emotion regulation and physical health symptoms
Impact of psychological trauma on the body and health-related symptoms
Novel mind-body approaches (e.g., psychologically informed somatic interventions)
Prevention and management of multiple long-term conditions (multimorbidity)
Applying behavioural science in the context of illness prevention and public health
Expertise and Public Engagement:
Dr McBride regularly disseminates her expertise in the areas of health psychology and behavioural science via roles on national committees. She has engaged extensively with policy makers and produced and co-authored policy guidance documents and policy briefings.
She has also written public blogs and worked with public engagement panels to widen her reach and co-produce research materials.   
Research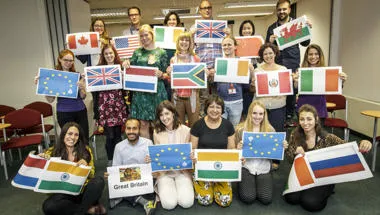 Health Psychology Section is a global leading centre of clinical health psychology at King's College London
Research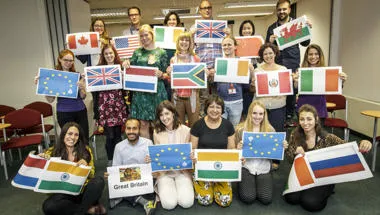 Health Psychology Section is a global leading centre of clinical health psychology at King's College London