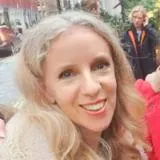 Emma Glasscock
Head of Business Development
Contact details
Biography
Emma is Head of Business Development with the International School for Government, where she is responsible for developing and maintaining strategic partnerships with governments and wider professional stakeholders who work with or within governments.
Emma collaborates with UK and international partners to understand their specific needs and priorities, in terms of building internal capability, knowledge and impact around policy and governance within their team, department, or organisation. Emma works with internal faculty and external partners to co-design and deliver responsive, practical, and interactive programmes of professional and executive education, including open masters-level accredited short courses, and also fully customised bespoke programmes.
Emma has previous experience working within the private education and skills sector, and delivering on large government funded adult education and life-long learning programmes, and also brings experience of working within the careers and employability sector, both in the UK and Australia. Emma holds a Masters in Public Policy and Management from Birkbeck, University of London and undergraduate Psychology degree from the University of Southampton.