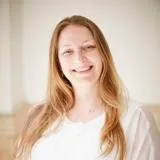 Dr Estelle Marks
Biography
Estelle is a Research Fellow at The Dickson Poon School of Law.
Estelle's research explores the police role in the operation of the European Arrest Warrant (EAW). It is the product of extensive field research which took place in England, Scotland and Northern Ireland (all three legal jurisdictions in the UK), as well as Ireland, Poland and Spain. Her work contributes to transnational policing theories adding much needed empirical evidence to develop descriptive accounts of the complex and overlapping power structures that characterise the cross-border policing field.
Estelle's role as an ESRC Postdoctoral fellow is to disseminate her research findings to maximise the impact of this research on both national and European criminal justice policy and law enforcement practice.