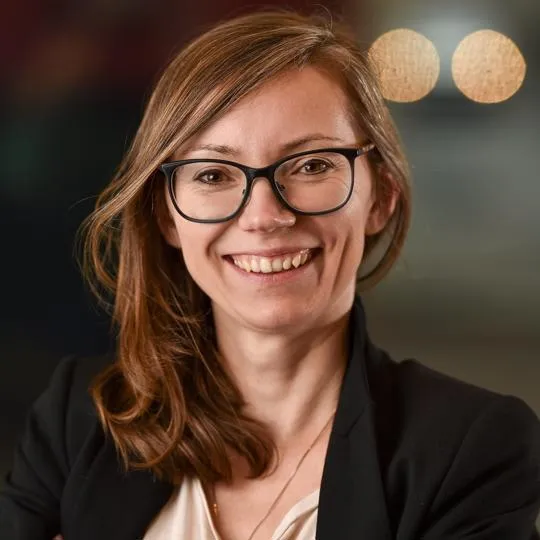 Dr Ewa Karwowski
Lecturer in Development Economics
Research interests
Economics
International development
Contact details
Biography
Dr Ewa Karwowski is a Lecturer in Development Economics at King's. She holds a PhD in Economics from SOAS, University of London.
Ewa's research focuses on finance and development, financialisation, and comparative political economy across emerging economies and regions. Her specific area of expertise is on South Africa where she worked as a Macroeconomist for the South African National Treasury between 2008 and 2011, including as ODI fellow (2008-2010).
Since 2018, Ewa have been a Senior Research Associate at the University of Johannesburg, South Africa. She is particularly interested in policy-relevant research and real-world economics. She has worked as consultant for various international organisations, including the ILO and the OECD.
Ewa is a boardmember on the Post-Keynesian Economics Society, member of FinGEO, IIPPE, and a founding member of Reteaching Economics. Before joining King's, Ewa lectured economics, development economics, and finance at the University of Hertfordshire and Kingston University, London.
Research
Finance and development
Financialisation, its impact on firms, the state, and democracy
Comparative regional macro analysis
Ewa's research focuses on the role of finance in development and its impact on society and economy is emerging markets. Her approach is interdisciplinary and draws on heterodox economics (especially Post-Keynesian analysis), financial geography, international political economy, and critical accounting.
Relevance for real-world problems and policy questions is extremely important in her work. Ewa's research agenda encompasses three research strands providing a critical perspective on finance and development:
Comparative macroeconomic analysis across emerging countries and regions
Macroeconomic effects of the international financial system on public policy
The changing nature of corporate activity within the global finance system
Teaching
Quantitative Methods for Social Sciences (7YYD0039, 5YYD0010)
PhD Supervision
Ewa is happy to supervise PhD students in the following subject areas
Finance and development
Financialisation, its impact on firms, the state, or democracy
Comparative regional macro analysis
South African development
The role of financial centres in the Global South 
Please contact her via email to discuss potential PhD supervision.
Further details