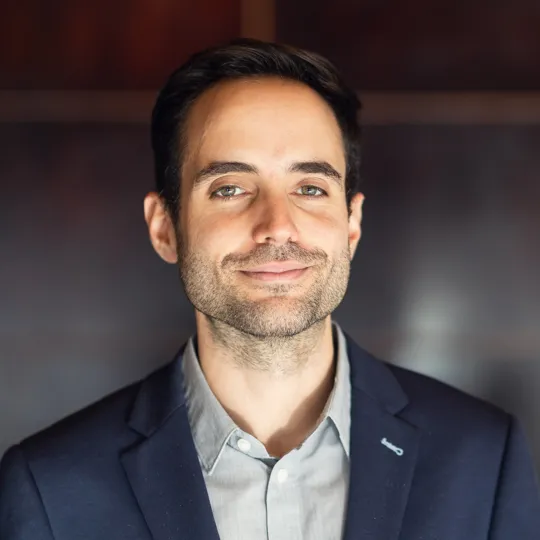 Dr Gonzalo Salazar de Pablo
Senior Clinical Lecturer
Biography
Gonzalo is a Senior Clinical Lecturer at the Institute of Psychiatry, Psychology & Neuroscience at King's College London. He also works as an honorary Consultant Child and Adolescent Psychiatrist at the South London and Maudsley NHS Foundation Trust.
He has gained extensive clinical experience working at a wide variety of specialist child and adolescent psychiatric services and hospitals in London, Madrid and New York.
Gonzalo completed his medical training at University of Navarra and his specialist psychiatry training at Gregorio Marañon General University Hospital in Madrid, Spain. He has also completed international internships in Medicine and Clinical Research at Norfolk and Norwich University Hospital, Strong Memorial Hospital, University of Rochester, New York (USA), and Zucker Hillside Hospital, New York (USA).
Gonzalo holds an international PhD ("Cum Laude") and six MSc in Psychiatric Treatments for Children and Adolescents, Psychoanalytic Psychotherapy, Integrative Psychotherapy, Legal and Forensic Psychiatry, Research in Mental Health and Quality and Patient Safety.
He has published over 60 academic papers in prestigious psychiatry journals and presented at over 35 certified mental health symposiums and conferences.
He has received several prices including the Emerging Researcher prize by the Spanish Society Biological Psychiatry, the best scientific paper Alicia Koplowitz award and the 2023 Research Prize in Child and Adolescent Psychiatry by the European Psychiatry Association.
Gonzalo is in the Board of Directors of the Spanish Society of Psychiatry and Mental Health and he is one of the joint editors of CAMH