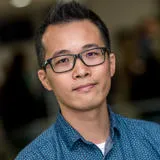 Dr Hang-Yee Chan
Lecturer in Marketing
Contact details
Biography
Hang-Yee Chan joined King's Business School in July 2022 as Lecturer in Marketing. Previously, he was a postdoctoral fellow at the University of Pennsylvania and the University of Amsterdam. He holds a PhD in Marketing (summa cum laude) from the Erasmus University Rotterdam, and he obtained his Master's degree in Cognitive Science at École Normale Supérieure, Paris.
Hang-Yee's research interests lies in the intersection between the consumer's brain, behavior and the market. He applies neuroscience techniques (e.g., fMRI, EEG) in order to shed light on consumer psychology at the individual level, while at the same time employs analytics on social media data to examine how information spread in the society.
His publications in neuromarketing and social neuroscience appear in top journals of various disciplines, such as Proceedings of the National Academy of Sciences, Journal of Marketing Research, Neuroimage, Cerebral Cortex, and Journal of Experimental Psychology: General.
Are you currently accepting PhD students?
No