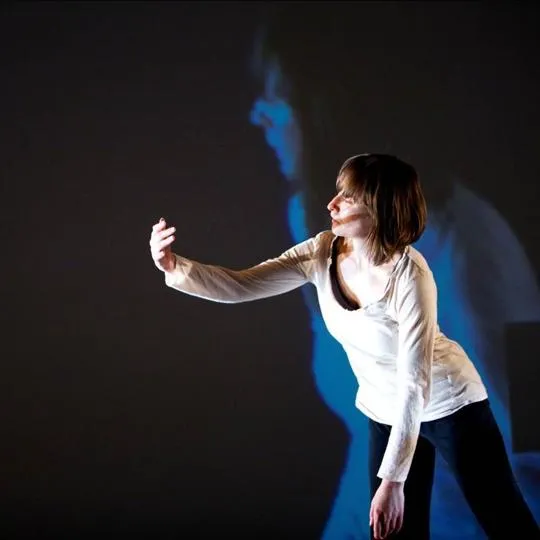 Dr Helen Bailey
Deputy Vice President, Global Business Development
Contact details
Biography
Helen Bailey trained as a contemporary dancer and has pursued an academic career focusing on education, research and leadership in interdisciplinary performance practice and its intersection with technology. She has been Principal Investigator and co-Investigator on a number of large scale interdisciplinary multi-research council funded projects in collaboration with leading UK universities including Bristol, Manchester, Leeds, and Sussex. She has also been the recipient of a number of Arts Council England grants to develop live performance. Her research has been published in a range of journals across the arts and sciences and her practice has been presented in academic and professional setting internationally. More recently her research activity has focused on the application and development of impact accelerator models to the creative industries to catalyse urban regeneration.
She joined King's in 2020 as a member of the senior management team to lead global business development.  She brings with her significant experience in building strategic international higher education partnerships. She has expertise in partnership negotiation, business planning and strategic project management in international higher education.
Research interests and PhD supervision
Live performance and mediated environments
Practice research methods and preservation of practice
Intersectional arts science practices
Interdisciplinary performance making
Collaborative practice methods
Arts, entrepreneurship and placemaking
Selected publications
Dunn, S., Bailey, H., Norman, S.J., Woolford, K. (2012) 'Motion in Place: a Case Study of Archaeological Reconstruction Using Motion Capture' Annual Proceedings of Computer Applications in Archaeology pp66-74
Bailey, H. (2010) Here and There. Live networked performance, quartet, 55-minutes in length. Premiered performance at DRHA2010 Annual International Conference, Brunel University, UK
Bailey, H., Buckingham-Shum, Le Blanc, A, S., Popat, S., Turner, M., Rowley, A. (2009) "Dancing on the Grid: Using e-Science tools to extend choreographic research" in Philosophical Transactions A, The Royal Society ISBN 978-0-85403-757-5
Bailey, H., (2007)"Ersatz Dancing: Negotiating the live and mediated in digital performance practice" in the International Journal of Performance Arts and Digital Media, Vol.3, No. 1, Intellect ISSN 14794713.