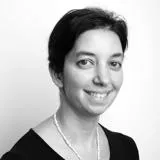 Dr Hind Khalifeh
Visiting Researcher
Consultant Perinatal Psychiatrist in South London and Maudsley NHSFT
Contact details
Biography
I am a Consultant Perinatal Psychiatrist in South London and Maudsley NHSFT and a Visiting Researcher in the Section of Women's Mental Health, IOPPN. I joined the Section of Women's Mental Health in 2014 as a senior clinical researcher. My areas of expertise include psychiatric epidemiology, domestic violence and perinatal mental health.
I hold a medical degree from Oxford University, an MSc in Epidemiology from LSHTM and a PhD in Psychiatric Epidemiology from UCL. I have taught on undergraduate and postgraduate medical courses in KCL.
I have been awarded an MRC Population Health Scientist Fellowship, an NIHR Maudsley Biomedical Research Council (BRC) Career Development Grant, a King's Health Partnership Rosenberg Foundation award and a South London Health Improvement Network (HIN) award.
Research interests
My main areas of research are:
Violence and mental health (and in particular domestic and sexual violence against people with mental illness)
Perinatal mental illness
Psychotropic use in pregnancy and postnatally (including research on antidepressants for PND, Patient Decision Aids and data linkage research)
Perinatal morbidity and mortality among women with mental illness (including suicide in the perinatal period)
COVID-19 and mental health in the perinatal period
Teaching
I teach on the BSc in Women's Health in KCL and on the MRCPsych course in SLAM NHSFT.

I regularly lecture on national perinatal mental health courses (e.g. Tavistock and Winchester courses).
Expertise and Public Engagement
I co-authored the RCPsych College Report on Perinatal Mental Health Services (due for publication in Spring/Summer 2021)

My PhD research findings had a high impact on policy and research (e.g. the CMO's Public Mental Health Report), as recognised by the MRC's 2015/16 'Investing for Impact' report.

I am the academic secretary for the RCPsych Faculty of Perinatal Psychiatry. 
Research Groups
I am a visiting researcher in the Section of Women's Mental Health.

I am a member of the RCPsych Research & COVID working group.

I am the academic secretary for the Faculty of Perinatal Psychiatry.