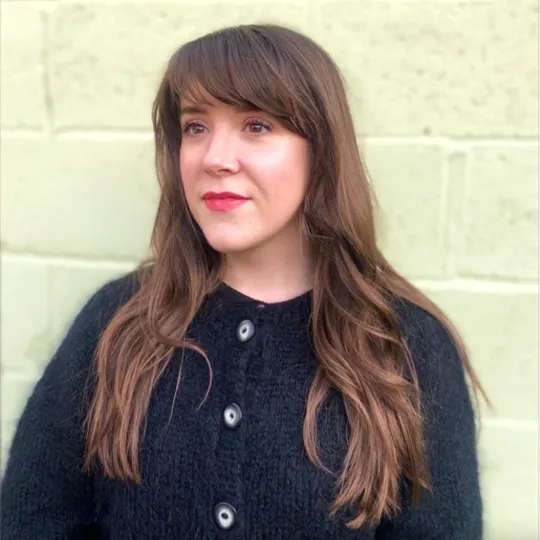 Imogen Free
Graduate Teaching Assistant
Contact details
Biography
I am a PhD student in English writing my doctoral thesis on late modernist women's writing and the politics of sound, supervised by Professor Anna Snaith (KCL) and Dr Sam Halliday (QMUL). Before coming to King's, I completed an MPhil in Modern and Contemporary Literature at University of Cambridge.
Research Interests and PhD supervision
Literary sound studies
Interwar and late modernist women's writing
Modernism and sound (technology, culture and social politics)
Sound and ecocriticism
My current research listens to the late modernist writing of Elizabeth Bowen, Rosamond Lehmann, and Jean Rhys, arguing that in the decades surrounding the Second World War, these writers produced literary works that not only privileged the aural, but developed a politics of sound. These writers, I argue, move beyond embracing the new aesthetic possibilities of sound to form a sonic-literary mode with an inherently political dimension. Through their writing of voice and soundscapes, and on networks, mediums, mediations, and cultures of sound, these writers call attention to the contemporary politics of gender and nationhood, of identity, community and belonging, such aural entanglements express. This thesis thus analyses the cultural work sound does to bring such identities and social dynamics into being, while interrogating how Bowen, Lehmann and Rhys's employment of sound works to deconstruct or trouble the very same categories. I am at present co-organising 'Sounding Modernism', a major conference at KCL (June 2023), with Professor Snaith. Previous work has focused on sound and ecocriticism, including my MPhil thesis on the resonant ecopoetics of Lorine Niedecker.
Selected publications
Recent work has been published in Women: A Cultural Review (2020) and Jean Rhys: Writing Precariously (Routledge, 2023), and is forthcoming in the Edinburgh Companion to Literature & Sound Studies (Edinburgh University Press).