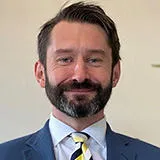 Professor James Lee
Professor of English Law
Contact details
Biography
James Lee is Professor of English Law at The Dickson Poon School of Law. He is an Associate Academic Fellow of the Inner Temple and an academic member of the Property Litigation Association, Chancery Bar Association and the Property Bar Association. He regularly lectures for the Judicial College of England and Wales. James is co-editor of the leading text Hanbury & Martin's Modern Equity, now its 22nd edition, and one of the incoming Editors of Legal Studies, the flagship journal of the Society of Legal Scholars. In recent years, his work has been cited by courts in England, Singapore, Hong Kong, Canada and Australia.
James is on research leave in the 2022/23 academic year, during which time he will be Visiting Fellow at All Souls College, Oxford in Michaelmas 2022; Beaufort Visiting Fellow at Lady Margaret Hall, Oxford in Spring 2023; and Lee Kong Chian Visiting Professor at Singapore Management University.
During his career, James has been a research visitor at the Universities of Melbourne, Cambridge, Singapore Management University, a Professor Sir Neil MacCormick Fellow at the University of Edinburgh (2014) and a Senior Visiting Fellow at the University of New South Wales (2018). He has been a Visiting Professor in Contract Law at the Católica Global School of Law, Universidade Católica Portuguesa (2016) and a Visiting Professor in Equity & Trusts at Hong Kong University (2018).
With Jamie Glister, James is Co-Editor of the best-selling Trusts textbook, Hanbury and Martin: Modern Equity, the 22nd edition of which was published in 201. In 2015/16, James won one of The School's Teaching Excellence Awards, and in 2017 he was elected a Founding Fellow of the King's Academy of Educators. He was previously The School's Vice-Dean (Education) from 2019-2022.
Research interests
James' principal research interests are in private law, law reform and judicial reasoning in appellate courts. In particular, he has examined how adjudicative structures bear on substantive decision-making, with a focus on the United Kingdom Supreme Court. In July 2015, James co-organised a major international conference on the 50th anniversary of the Law Commissions at the UK Supreme Court, which led to an edited collection. Modern Equity has been cited in the English High Court, the Singapore High Court, the Alberta Court of Appeal and the Supreme Court of Canada. James was The School's PC Woo Research Fellow 2016-17. James is founding Co-Editor (with Erin Delaney and Andrew Lynch) of the book series Hart Studies on Judging and the Courts. James' sabbatical project explores the interrelationship between legal institutions and legal change.