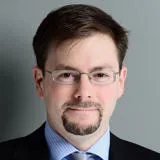 Dr Jan Hoffmann MD, Dr. med
Clinical Reader in Neurology
Honorary Consultant in Neurology
Contact details
Biography
My research group focuses on the study of the pathophysiological mechanisms of primary headaches with an emphasis on translational research. In our preclinical studies, we use a range of in vitro techniques as well as electrophysiological and neuroimaging models that resemble specific aspects of headache disorders, in particular migraine and cluster headache. The clinical studies focus mainly on mechanisms of activation and communication of central pain-processing pathways involved in headaches. This setting allows us to translate our preclinical findings into a clinical setting. To date, I have authored numerous papers on headache disorders including book chapters and treatment guidelines.
I am an associate editor for Cephalalgia and the Journal of Oral & Facial Pain and Headache. I am an elected member of the Board of Trustees of the International Headache Society as well as a Council Member and Treasurer of the British Association for the Study of Headache. I am Co-Deputy Lead of the Pain and Addictions Theme at the NIHR Maudsley Biomedical Research Centre.
Please see my Research Staff Profile for more detail.
Key collaborators:
Prof Peter J Goadsby, King's College London
Dr Phil Holland, King's College London
Prof Messoud Ashina, University of Copenhagen
PD Dr Edzard Wiener, Charité – Universitätsmedizin Berlin