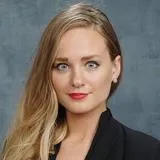 Ms Jennifer McArdle
PhD Student
Contact details
Biography
Jennifer McArdle is a Non-Resident Fellow at the Center for Strategic and Budgetary Assessments. Her research focuses on synthetic training, cyber, and military innovation. She currently serves as an expert member of a NATO technical working group that is developing cyber effects for the military alliance's mission and campaign simulations. Her work has been featured in Real Clear World, The Cyber Defense Review, National Defense Magazine, and War on the Rocks, among others.
Jennifer previously served as an Assistant Professor of Cyber Defense at Salve Regina University where she lectured on the relationship between national security and disruptive technologies. She has also held positions at the Potomac Institute for Policy Studies, the American Association for the Advancement of Science, and the U.S. National Defense University, in addition to working in New Delhi, India as a Visiting Fellow at two defense research institutions. Jennifer is a PhD candidate at King's College London in War Studies and the recipient of the RADM Fred Lewis (I/ITSEC) doctoral scholarship in modeling and simulation. She holds a MPhil in Politics from the University of Cambridge and a BA in Political Science, summa cum laude, from the University of New Hampshire.
Research Interests
Military synthetic training
Cyber
Military innovation
Simulation
Multi-domain operations
Publications
"Pandemics and the Future of Military Training," with Thomas Kehr and Gene Colabatistto War on the Rocks, 26 March 2020.
"Lessons from Special Operations Command: Cyber Training for the Multi-Domain Force," Defense News/ C4ISRNET, 31 July 2019.
"Victory Over and Across Domains: Training for Tomorrow's Battlefield," Center for Strategic and Budgetary Assessments (January 2019).
"Pioneers of Deception: Lessons from the Ghost Army," War on the Rocks, 8 May 2018.
"Gaming to Victory: Synthetic Training for Future Combat," War on the Rocks, 15 November 2017.
"Science Fiction No Longer: Enhancing Military Readiness Through Synthetic Training," with LGen (ret.) Yvan Blondin, War on the Rocks, 24 March 2017.
Thesis
Before the Crucible: The Diffusion and Adoption of Synthetic Training Innovations Among Select US Partners and Allies
his dissertation explores the diffusion, and subsequent adoption decisions, of synthetic training innovations among select US partners and allies. The adoption of synthetic training innovations among partners and allies is puzzling, as variation occurs across countries even when there is a broad-based desire for interoperability across platforms and training techniques. To assess why this is occurring, this dissertation first establishes what types of synthetic training actually constitute a military innovation by examining the military innovation literature. It then argues that two forms of synthetic training meet the threshold of a military innovation— the implementation of live, virtual, and constructive (LVC) training and the construction a multi-domain synthetic training environment. Using process tracing and in-country field research, this dissertation then tests a series of competing hypotheses from the diffusion literature against the two selected synthetic training innovations through controlled comparative country case studies (Australia vs. Japan and Israel vs. Canada). Through the case studies, this dissertation serves three purposes. First, it expands on the academic literature that views training as a key component of battlefield effectiveness, arguing that in certain instances, the training regimen itself can be considered an innovation. Second, it highlights the complexity of the diffusion process, by demonstrating that country adoption decisions are complicated, multi-faceted, and unique processes that in some instances do not lend themselves to parsimonious theoretical explanations. Finally, it contributes to the policy debate on how the US, in concert with allies, should plan, through training, to fight a high-end conflict.
Supervisors
Research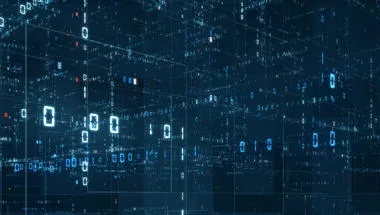 CSRG promotes research into cyber security bringing together experts from diverse disciplines.
Research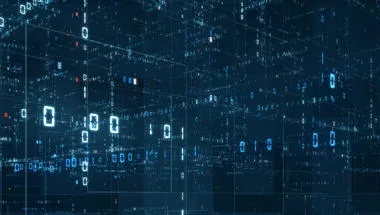 CSRG promotes research into cyber security bringing together experts from diverse disciplines.