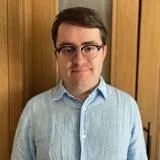 John Newton
MPhil/PhD candidate
Contact details
Biography
John earned his MA in European Studies from King's College London. Since 2022, he has been a PhD candidate studying socialist communities on Twitter, political fandom, and the interactions between the American and British left. Prior to starting his PhD, he worked on political campaigns in his native United States. He has a passion for teaching and has taught at Barnard College and King's College London. He earned his BA in Political Science from Vanderbilt University in 2019. 
Research interests
Social media
Comparative politics
Political fandom
Socialism in the 21st century
Doctoral research
Analysing the impact of Twitter communities and political fandoms on socialist movements in the United States and United Kingdom.
Supervisor