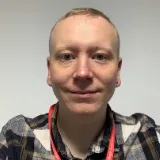 Dr Jonathan Hardman-Smart
Research Associate
Contact details
Biography
Jonathan began his studies at the University of Manchester where he studied Biology with Japanese, during which he spent a year in a research lab at the University of Tsukuba in Japan. It was during this time that Jonathan became interested in research and chose to continue on to a PhD programme in systems biology at the University of Manchester with Professor Ralf Paus. He completed his thesis on the role of the circadian clock in the control of hair follicle growth and pigmentation in December 2014.
After his PhD Jonathan continued in the lab of Professor Paus as a post-doctoral researcher where his focus turned to the role of the immune system in normal hair growth and disease, specifically inflammatory induced alopecias including alopecia areata and lichen planopilaris. With a focus in these areas Jonathan won his first research grant from the National Alopecia Areata foundation (NAAF).
With an aim to broaden his research skills, Jonathan has recently joined the St John's dermatology team at King's College London working with Dr Paola DiMeglio. Utilising his knowledge in dermatology and immunology, he is currently beginning research on understanding the causes of paradoxical psoriasis induction caused by the inhibition of TNF.
Research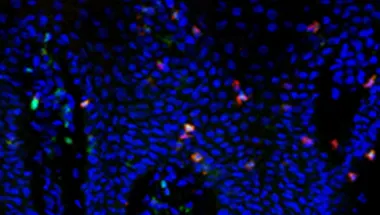 The Cutaneous Immunology Group are based in St John's Institute of Dermatology
Research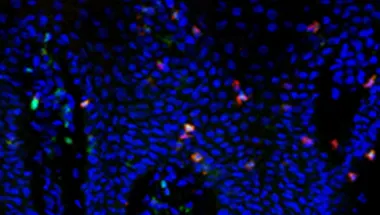 The Cutaneous Immunology Group are based in St John's Institute of Dermatology