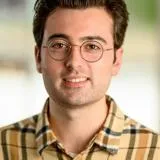 Joseph Hoyle
School Research Officer
Contact details
Biography
Joseph Hoyle is the School Research Officer in the School of Education, Communication & Society at King's. He is responsible for post-award administration.
Joseph joined King's in May 2022 as a Programme Officer, after teaching English in China for two and a half years.
He graduated in 2019 with a BA in European and Middle Eastern Languages.