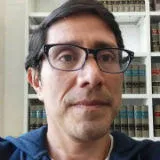 Biography
Juan Velasco is a PhD student in the Department of International Development. His research focuses on labour market and social policies policymaking in Latin America. He is currently working in the International Labour Organisation (ILO) sub-regional office in Chile.
Research
Thesis theory: 'Bargaining wages: trade unions and ruling coalitions in post-transition Chile and Uruguay'
Juan's research argues that centre-left governments are better placed to ensure welfare state responses, which in turn has an impact on poverty and inequality. It queries why the centre-left coalitions of two countries like Chile and Uruguay has had different impacts on wage bargaining.
This research argues that are three elements that define wage policy outcomes. First, the nature of democratic transitions helps to shape the formation of redistributive or growth-oriented reform coalitions. Second, government coalitions are embedded with trade unions agendas. Third, legislative inclusion participation matters ensure the implementation of active wage policy.
PhD supervision
Further details