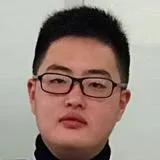 Junwei Zang
PhD student
Contact details
Biography
Junwei Zang received a BEng degree in Electronic Engineering from the University of Leeds in 2016, before completing an MSc in Telecommunications and Internet Technology from King's College London in 2017. He is currently working towards a PhD degree in Telecommunications with the Department of Engineering's Centre for Telecommunications Research at King's, where he has been highly involved in the EPSRC SENSE project. His current research interests include full-duplex communications, vehicular communications and machine learning technologies.
Thesis title
In-Band Full-Duplex Communication Technology for Next-Generation Vehicular Networks
Research interests
In-Band Full-Duplex Communications
Vehicular Communications
Machine Learning Technologies
PhD supervision
Principal supervisor: Professor Mohammad Shikh-Bahaei.
Further details
See Junwei's research profile