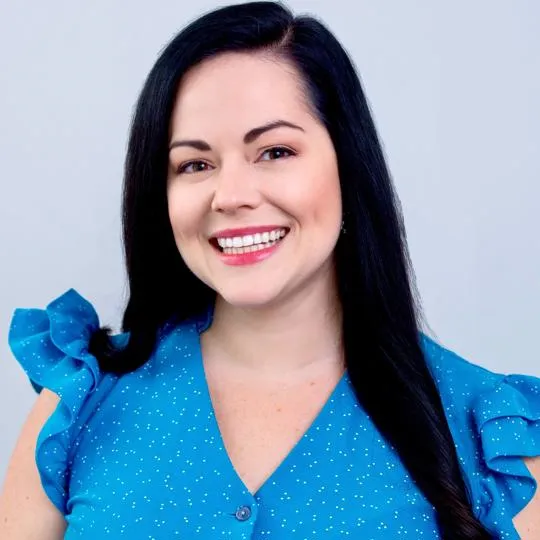 Katrina Kiss
PhD Student & Graduate Teaching Fellow
Research interests
Child & Family
Women
Disability
Sociology
Contact details
Pronouns
she/her
Biography
Katrina Kiss (she/her) is a PhD candidate in the Centre for Public Policy Research (CPPR) in the School of Education, Communication & Society at King's College London.
She holds an MA in International Child Studies from King's College London and a BFA in Musical Theatre from Roosevelt University, Chicago. Her professional background includes experience in international education, humanitarian aid and performing arts. Katrina has worked directly with children and young people in Romania, Greece, Poland, Lithuania and the United States.
Katrina has supported two significant research projects at King's College London as a Research Assistant: Protecting Children at a Distance: Investigating and Strengthening Child Safeguarding and Protection Responses upon COVID-19 Lockdown/Social Distancing Measures, and Child Marriage in Humanitarian Settings: Integrating the Response to Child Marriage in East Africa. Katrina also facilitates seminars on some of the child and youth focused modules on the BA Social Sciences programme.
PhD research
Thesis title: Understanding child marriage amongst girls with disabilities in Zimbabwe: Implications for an intersectional and gender transformative approach to child marriage programming and policy.
Katrina's research examines the intersection of child marriage and disability in Zimbabwe. Despite the growing evidence base on child marriage and increased awareness of the vulnerability of disabled girls to gender-based violence, there is no clear understanding of the specific risks disabled girls face or what their needs are in relation to marriage, and whether they are falling through the cracks within efforts to respond to and end the practice.
The study will address this gap through enabling a disabled girl-centred analysis of the key risk and protective factors linked to child marriage to underpin evidence-based policy and practice responses. Informed by critical engagement with feminist methodology (including feminist disability research), the study will use qualitative girl-led participatory methods. This project aims to elevate the voices of girls who are not meaningfully included within child marriage discourse through generating research that champions their representation and participation in ending the practice.
This work is being undertaken in partnership with Rozaria Memorial Trust (Zimbabwe) and the Women's Refugee Commission (US/Global), and is funded through the London Interdisciplinary Social Science Doctoral Training Partnership (LISS DTP).
Principal supervisor: Dr Aisha Hutchinson.
Secondary supervisor: Dr Jenny Driscoll.