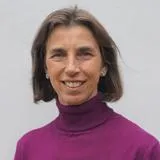 Dr Lucy Wood
Lecturer in Chemistry Education
Contact details
Biography
Lucy's career included eight years in banking and finance before she moved into the field of science education. She has had project management and departmental leadership experience in a range of settings.
Alongside teaching at both primary and secondary level, she has been closely involved in developing and delivering professional development for primary science teachers with a focus on learning through scientific enquiry and practical work.
Lucy joined King's in 2016, initially completing a Master's in Science Education before being awarded a Rosalind Driver studentship to study for a PhD. In 2022, she completed her doctoral thesis and joined the School of Education, Communication & Society as a Lecturer in Chemistry Education, teaching on the Science PGCE programme.
Alongside teaching commitments, she continues her involvement in science education research, with a focus on science practical work at both primary and secondary level. She is an active member of the Association for Science Education's national primary committee and regularly presents at conferences and seminars.
In 2020, she managed a project to develop primary science remote learning resources in response to school closures during the coronavirus pandemic.
Research interests
Lucy is interested in the pedagogical choices teachers make when teaching and assessing science, particularly to students aged 8 to 14, which spans the transition from primary to secondary education.
Her research draws on the psychological concepts of teachers' self-efficacy and teachers' beliefs to explore the relationship between a teacher's judgement of their capabilities in the domain of science, their beliefs about science teaching and learning and the environmental context in which they teach, including curriculum, assessment and school factors.
Lucy's Master's dissertation focused on primary teachers and how they judged their capabilities in teaching and assessment within the mandated science curriculum in England. The study illustrated how a teacher's self-efficacy may be influenced by a range of interacting sources and recommended enhanced opportunities for peer-moderation of teacher assessment of primary science.
In her doctoral research, Lucy worked with science teachers of early secondary students (11 to 13-year-olds). The study examined the interplay between teachers' self-efficacy judgements, their pedagogical beliefs and their classroom practice. Specifically, it explored how teachers were selecting and using practical work to support student learning at a time of renewed debate about the value of learning through scientific enquiry in secondary science education.
Research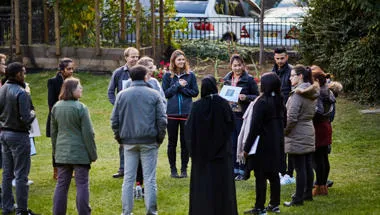 Centre for Research in Education in Science, Technology, Engineering & Mathematics (CRESTEM)
Research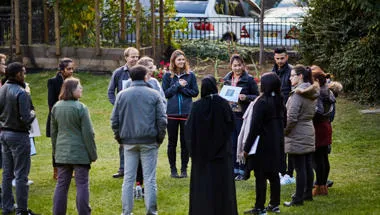 Centre for Research in Education in Science, Technology, Engineering & Mathematics (CRESTEM)