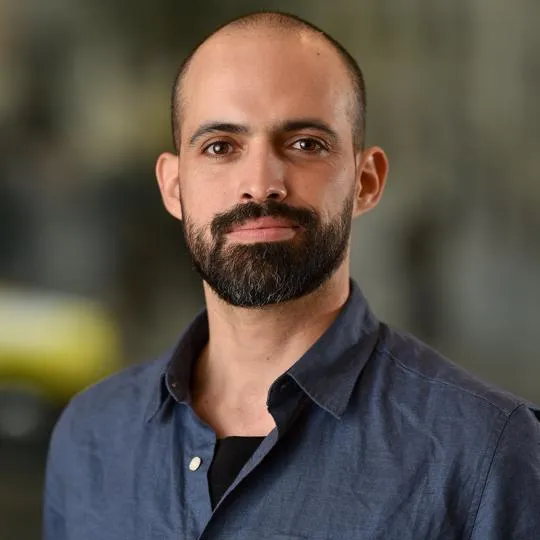 Dr Luis Andueza
Lecturer in International Development
Contact details
Biography
Luis Andueza is a human geographer with a background in anthropology and critical development studies. His work focuses on critical theory, the political ecology of uneven and combined development in Latin America, and local responses to these processes on indigenous and rural territories.
Luis has experience conducting research on a range of Latin American contexts (including Mexico, Chile, and Peru) with both academic and nongovernmental organisations, with an emphasis on participatory research methods, interdisciplinarity, and the intersections between culture, political economy, uneven development, and human/environment relations.
Luis joined the Department of International Development in September 2022. He has previously worked as a Research Fellow at the University of St Andrews, and as Teaching Fellow at the University of Aberdeen.
He completed his PhD in Geography at King's College London in 2019, and holds a MSc in Environment and Development from the London School of Economics, and a degree in Social Anthropology/Ethnology from the National School of Anthropology and History (ENAH) in Mexico.
Research
Political ecology of extractive industries
Latin America - Human/environment relations
Climate crisis and social change
Political economy, value theory, and Marxism
Moral economy and economic anthropology
Ethnography and participatory methods 
Luis' work draws from human geography, anthropology, and critical Marxist theory, and has been theoretically and empirically focused on nature/society relations and the political ecology of value and extraction in Latin America.
His doctoral research looked at value theory and human/environment relations, and explored conflicts around water, energy infrastructure, and indigenous/campesino territorialities in southern Chile.
His most recent work focuses on value regimes, extractive infrastructure, and subjectivity in the Peruvian Amazon. 
Teaching
4YYD0001 Introduction to Development Studies
7YYDN027 Development Theory and Emerging Economies
PhD supervision
Luis welcomes students looking to study any of the following areas:
Extractivism(s) and socio-environmental conflicts
Theoretical approaches to Nature/Society relations
Politics of the climate crisis and climate justice
Critical approaches to environment, development, and infrastructure
Agrarian change and subjectivity in Latin America