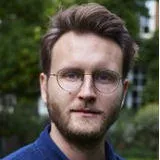 Dr Lukas Schlogl
Research Affiliate
Contact details
Biography
Dr Lukas Schlogl is an affiliate of the Department of International Development.
He received his PhD from King's. His thesis studied the emergence of 'new middle classes' in Indonesia and their effect on new modes of political agency. Specifically, it analysed socioeconomic and demographic determinants of social media activism in areas of political and economic reform. He also served as a graduate teaching assistant and student representative during his doctoral studies. 
Prior to King's, Lukas graduated from the University of Vienna, Austria, with a master's. His thesis evaluated the effects of shifting global wealth on foreign aid allocation. He was an exchange student at the University of Vaasa, Finland, where he studied Public Management.
Alongside his undergraduate studies, Luke served as assistant to the managing board of the Sir Peter Ustinov Institute.
Research
Lukas' research focuses on structural change, digital transformation, and political behavior in developing countries. His research is at the intersection of political science, development economics and digital social science.