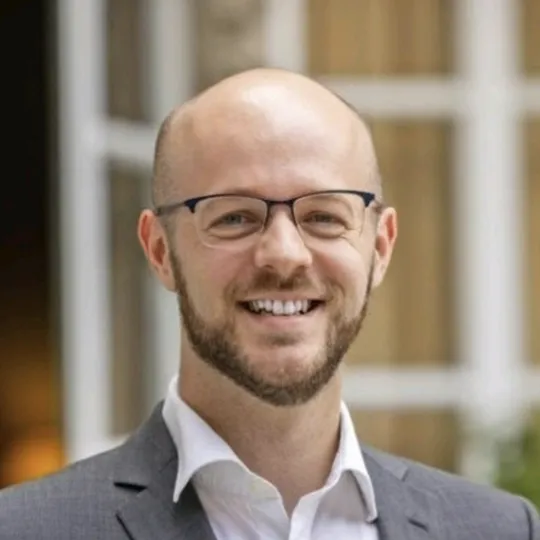 Dr Matthew Hilborn
Research Associate in Culture, Media & Creative Industries
Contact details
Biography
PHD in Hispanic Studies & Film Studies, Durham University funded by AHRC Northern Bridge Doctoral Partnership
MA by Research in Hispanic Studies, Durham University funded by Durham MA Faculty Scholarship
BA English Literature & Spanish, Oxford University funded by Dolores Orla Merino Prize, Abbot Fund, & Benefactors' Prize
I am an interdisciplinary researcher specialising in European Film & Cultural Studies, with a particular focus on contemporary Spanish cinema and questions of humour and identity. After a Joint Honours BA at Oxford University, I spent five years at Durham University, where I achieved my MA and PhD in Spanish Film Studies.
My PhD thesis explores the ubiquity, evolution, and political impact of humour in contemporary Spanish cinema, 1970-2020. Entitled 'Side-Splitting' it analyses 'moments', movements, and sagas in Spanish film, tracing how laughter can defuse but also intensify sociopolitical tensions at key junctures in national history. My monograph will be published soon, and I have additionally published on subversive humour in film and literature under Franco's regime.
My next project analyses the history of the Spanish romantic comedy, exploring how romcoms shape politicised conceptions of eros, gender relations, and (national) unity as a powerful synecdoche of the 'state of the union'.
Before joining CMC, I worked as tutor, lecturer, and Impact Research Assistant at Durham University, taught Spanish and Debating in various secondary schools, and was most recently Senior Education Programmes Officer at the English-Speaking Union, teaching vital oracy skills to disadvantaged students.
Research interests and PhD supervision
I am an experienced academic in the field of Spanish Film Studies and Media Industry Studies. My current research is focused on:
Contemporary European cinema (Spanish and British)
Humour Studies / Humour Theory
Public Service Broadcasting / Public Service Media
International Distribution of Screen Media
Media Industries (policy, global media)
I am willing to supervise PhD theses and Masters by Research on any of the topics above, with a special focus on humour/comedy, national identities, the body, and genre. 
Selected publications
Hilborn, Matthew (2022). 'Grey Humour: The Comedy of Tedium in Rafael Sánchez Ferlosio's El Jarama (1955)'. Bulletin of Spanish Studies. 99:1. 81- 11. https://www.tandfonline.com/doi/full/10.1080/14753820.2021.2020004
Hilborn, Matthew (2022). 'Side-Splitting: Humour and National Identity in Contemporary Spanish Cinema (1970-2020)'. PhD Thesis. Durham University. http://etheses.dur.ac.uk/14328/
I have also delivered several papers at the AHGBI annual conference (Association of Hispanists of Great Britain and Ireland), as well as conferences at Durham and Valladolid universities.
Teaching
I have developed extensive teaching experience at King's College London and Durham University on a range of modules including Children, Media Industries and Culture; Contemporary Spanish Cinema; Introduction to Latin American Visual Culture; Icons and Myths of the Spanish-Speaking World; and The Art of the Moving Image. These modules are closely related to my research interests, including a range of film and TV modules covering topics such as genre, texts, history, distribution, formats, and changes in screen consumption.
My teaching is informed from a range of research traditions, including film analysis, linguistic research, and media industries research. I have also worked in international distribution (film festivals, transnational media) and, in my role as Senior Education Programmes Officer at the English-Speaking Union, I oversaw a portfolio of public speaking and debating programmes reaching over 1 million students worldwide. 
Expertise and public engagement
Available for media contact about:
Contemporary Spanish cinema, literature & culture
Humour Studies – offence, parody, satire, when comedy and politics overlap
International distribution and sale of television programming
Public service broadcasting/media
From 2019-2021 I was REF Impact Research Assistant at Durham University, collaborating on two Impact case-studies fundamental to faculty funding and public engagement.
I have written several features for British Comedy Guide, a reference website covering all aspects of British humour, across all media.
In 2019-2020, while working at London Spanish Film Festival, I crafted press releases, introduced every film onstage, liaised with media contacts, stakeholders, and practitioners, and sat on judging panels for national and regional competitions.
Research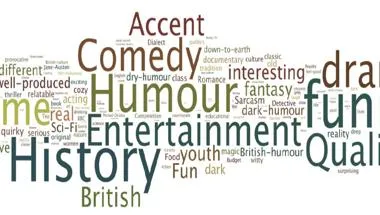 How do young Europeans define, find, value and experience UK screen content and how do they understand British culture based on their screen consumption
Project status: Starting
Research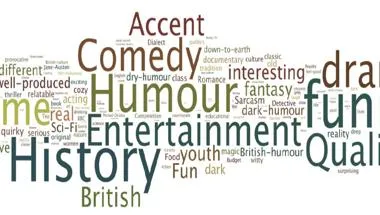 How do young Europeans define, find, value and experience UK screen content and how do they understand British culture based on their screen consumption
Project status: Starting