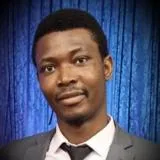 Michael Olasunkanmi Ajana
PhD student
Contact details
Biography
Michael Ajana is an Engineering PhD student at King's College London, whose primary research interest is in Nano-Systems Design. Prior to joining King's, he achieved a first class honors in Chemical/Petroleum Technology from University of Jos (Nigeria), and a master's with distinction in Oil and Gas Engineering from Coventry University. 
Thesis title
Design, Synthesis and Optimization of Photonic Nanocrystals for CERN Detectors
Research interests
Synthesis of nanoparticles and nano-systems
Computational Materials Design
Systems Modelling and Optimization
Nano-characterization techniques
Flow Chemistry
PhD supervision
Principal supervisor: Professor Harris Makatsoris.
Further details
See Michael's research profile