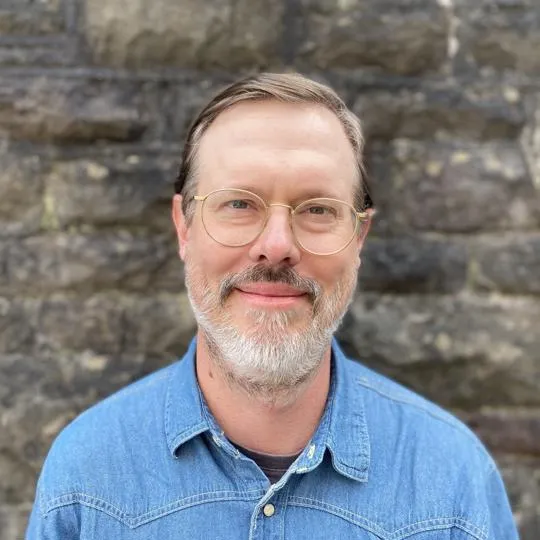 Dr Michael Marcinkowski
Senior Lecturer in Professional Education
Pro-Vice-Dean (Professional Education)
Biography
Previous to my work at King's, I have been Subject Lead for Technology Enhanced Learning at the University of Bristol and held a post-doctoral position as part of the AHRC funded Ambient Literature Project, a collaboration between the University of Birmingham, the University of the West of England (Bristol), and Bath Spa University. I earned my PhD at the Pennsylvania State University's College of Information Sciences and Technology focusing on the uses of large scale data in education design. My BA from the Residential College at the University of Michigan, Ann Arbor, focused on contemporary American poetry. Previous to my academic work, I was Project Manager at the Poetry Foundation in Chicago, where I helped to develop and launch their massive public archive of English language poetry at poetryfoundation.org.
Research interests and PhD supervision
My work looks at education, technology, data, and literature through a socio-technical lens. Philosophically and theoretically driven, I make use of a range of approaches to investigate how human beings make meaning through their engagement with the material world around them. Some areas of interest include:
Digital education
Electronic literature
Critical informatics
Attention studies
Teaching
I have taught in a range of areas included within the social science and humanities, including theories of socio-technical research, writing for digital media, and the philosophy of science. I also have a background in providing professional development for educators in the area a technology-enhanced learning.
Selected publications
Marcinkowski, M (forthcoming). There has never been an intelligent literature. In G. Liveley & W. Slocombe (Eds.), Routledge Handbook of AI and Literature. London: Routledge.
Marcinkowski, M. (2021). Developing ambient attention. In J. Dovey, K. Pullinger & T. Abba (Eds.), Ambient literature: Towards a new poetics of situated writing and reading practices. London: Palgrave. 
Marcinkowski, M. (2019). Reframing the networked capacities of ubiquitous media. Media Theory (Special Issue on Rethinking Affordances), 3(1). 
Fonseca, F., Marcinkowski, M., & Davis, C. (2019). Cyber‐human systems of thought and understanding. Journal of the Association for Information Science and Technology, 70(4), 402–411.
Marcinkowski, M. (2018) Methodological nearness and the question of computational literature. Digital Humanities Quarterly, 12(2).