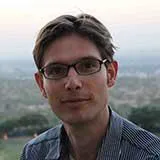 Professor Michael Squire
Professor of Classical Art
Contact details
Biography
Michael's first degree was in Classics, his MPhil in Classical Archaeology (both at Trinity College, Cambridge). After a year as Frank Knox Memorial Fellow at Harvard, specializing in Comparative Literature, he returned to Cambridge and completed a PhD on theories of word and image in Graeco-Roman antiquity (2006). Before joining the Department of Classics at King's in 2011, Michael was a Junior Research Fellow at Christ's College Cambridge, and concurrently held an Alexander von Humboldt-Stiftung Fellowship at the Ludwig-Maximilians-Universität in Munich and the Winckelmann-Institut für Klassische Archäologie, Humboldt-Universtität zu Berlin.
Michael was elected to the Wissenschaftskolleg zu Berlin in 2012, and was awarded a Philip Leverhulme Prize for his research into Classics and Art History. Michael has held recent fellowships and visiting appointments at Cologne, Munich, Stanford and at the Max-Planck Institut für Wissenschaftsgeschicthe in Berlin; he holds both British and German citizenship.
Since 2017 Michael has led a Departmental research project on 'Modern Classicisms', resulting in a major exhibition on The Classical Now (in Bush House Arcade and Somerset House, 2 March – 28 April 2018).
Michael can be found on academia.edu by following this link.
Research interests
Graeco-Roman visual culture
Representations of the body in Greek and Roman art
Ecphrasis and visual-verbal relations
Early Christian art and theology
History of aesthetics (especially in eighteenth- and nineteenth-century Germany)
The cultural history of ornament
Philostratus' Imagines
The classical tradition and the reception of Greek and Roman art
Michael is particularly interested in supervising PhD students in the following areas:
Greek and Roman sculpture, painting and other arts
The history of aesthetics
Literary traditions of ecphrasis
Visual representations of Homeric epic
Collecting art in the Hellenic and Roman worlds 
For more details, please see Michael's full research profile.
Teaching
Michael teaches a variety of topics relating to the visual, material and literary cultures of the Graeco-Roman world. In addition to more introductory modules, he leads medium-specific courses (for example on Greek sculpture and Attic vase-painting), as well as thematic modules (for example on the human figure in Classical visual culture, the origins of Christian art and cultures of 'classicism'). He also leads graduate modules on 'words and pictures'. Michael's teaching places special emphasis on on-site visits: in recent years he has led student trips not only to see collections in London and the UK, but also in France, Germany, Greece and Italy. Thanks to the Rumble Fund in the Department of Classics, these trips are now offered to King's students on a fully subsidised basis.
Michael received a King's Teaching Excellence Award for his enrichment of 'Student Experience' in 2017. In 2019 the Principal presented him with a King's Education Award for 'Sustained Excellence' (recognising the 'contribution of an individual or team over time which has led to a sustained impact that has significant benefits to the learning and teaching community at King's'): the prize was one of four awarded across the College, and the only one in the Faculty of Arts and Humanities.
Expertise and public engagement
Michael sits on a number of editorial boards in Classics, Art History and Aesthetics, and is editor of book series on 'Greek Culture in the Roman World' (Cambridge University Press) and 'Image, Text and Culture in Classical Antiquity' (Routledge). He is a regular external assessor for research project proposals, both in the UK and internationally (e.g. AHRC, British Academy, ERC, FWF in Austria and SSHRC in Canada).
Michael is an accredited lecturer of The Arts Society, and has contributed to programmes on BBC Radio 4, BBC television, BBC World Service and ABC in Australia. His recent project on 'Modern Classicisms' has attracted particular media attention since its launch in 2017.
Among Michael's publications are the following books:
Panorama of the Classical World (with Nigel Spivey; Thames and Hudson, 2nd ed. 2008)
Image and Text in Graeco-Roman Antiquity (Cambridge University Press, 2009)
The Art of Art History in Graeco-Roman Antiquity (edited with Verity Platt; 2010 = Arethusa 43.2)
The Art of the Body: Antiquity and its Legacy (Oxford University Press / I. B. Tauris, 2011)    
The Iliad in a Nutshell: Visualizing Epic on the Tabulae Iliacae (Oxford University Press, 2011)
Sight and the Ancient Senses (Routledge, 2016)
The Frame in Classical Art: A Cultural History (edited with Verity Platt; Cambridge, 2017)
Morphogrammata: The Lettered Art of Optatian. Figuring Cultural Transformations in the Age of Constantine (edited with Johannes Wienand; W. Fink, 2017)
Rethinking Lessing's Laocoon: Antiquity, Enlightenment, and the 'Limits' of Painting and Poetry (edited with Avi Lifschitz; Oxford University Press, 2017)
The Embodied Object in Classical Antiquity (edited with Milette Gaifman & Verity Platt; 2018; = Art History 40.3)
Ornament and Figure in Graeco-Roman Art: Rethinking Visual Ontologies in Classical Antiquity(edited with Nikolaus Dietrich; De Gruyter, 2018)
 Classical 'Art History' (edited virtual edition of Art History journal, 2018; open access here)
The Classical Now (edited with James Cahill & Ruth Allen; Elephant, 2018)
The Art of Hegel's Aesthetics: Hegelian Philosophy and the Perspectives of Art History (edited with Paul Kottman; W. Fink, 2018)
Research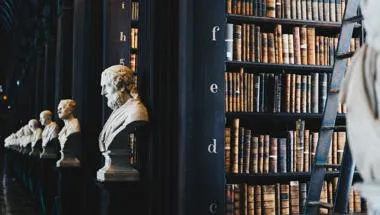 The Centre for Philosophy and Visual Arts aims to bring together academics, artists, curators and gallerists to explore the connections between philosophy, theory and the visual arts.
Research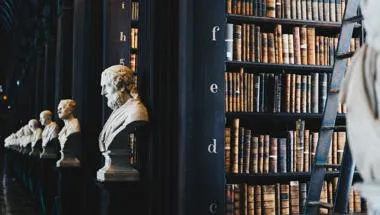 The Centre for Philosophy and Visual Arts aims to bring together academics, artists, curators and gallerists to explore the connections between philosophy, theory and the visual arts.