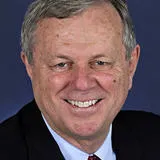 Mike Rann AC CNZM
Visiting Professor
Biography
Mike Rann is UK and Global Chair of the London headquartered not-for-profit The Climate Group whose network includes more than 500 international businesses and some 270 sub national governments.  He is also a Patron of the World Sustainable Development Forum.  
Mike is Chairman of the South Australian Film Corporation and CEO of Rann Strategy Group.   
From 2017 until 2022 he was Chair of the UK based international charity Power of Nutrition.  
From 2012 to 2014, Mr Rann was Australian High Commissioner to the UK, Permanent Representative to the International Maritime Organisation and a Governor of the Commonwealth Secretariat.   
From 2014 to 2016 he was Australian Ambassador to Italy, San Marino, Albania and Libya, and Permanent Representative to the UN's World Food Programme and Food and Agricultural Organization.   
From March 2002 to October 2011, Mr Rann was Premier of South Australia and Minister for Economic Development. While Premier he was also Australia's first Minister for Climate Change and Minister for Social Inclusion.    
Mike Rann was National President of the Australian Labor Party during the Prime Ministership of Kevin Rudd.  He was also elected unanimously by Australia's other State Premiers and Chief Ministers as the Inaugural Chair of the Council for the Australian Federation.  
He served in the South Australian Parliament for 26 years and was the State's Labor Leader for a record 17 years.