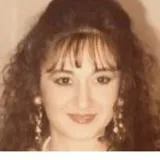 Najwa El Abed
Teacher of Arabic
Contact details
Biography
Najwa El Abed is a highly motivated teacher. She obtained her first MA degree in Education Psychology from IOE-UCL. In her course she researched-in depth- the area of emotional difficulties' effect on learning and achievement amongst students from War-Torn Countries.
Ms El Abed has obtained her 2nd MA in Modern Foreign Languages Education from King's College London. During her course she studied the effect of anxiety on learning and achievement amongst learners of Arabic as a foreign language. Additionally, she applied sociological perspective in her study of Arabic language learners' identity, and explored the challenges of assessment of Arabic as a foreign language.

Ms El Abed studied French language and obtain BA degree in French literature from the University of Damascus. Additionally, she studied teaching and learning of foreign languages and obtained her Certificate in Teaching Arabic as a Foreign Language (CTAFL) from SOAS University of London. Ms El Abed is also very interested in translation and interpreting; she obtained her Diploma in Public Service Interpreting (DPSI) from the Institute of Linguists (IoL) in London.
Ms El Abed is highly skilled teacher with many years of experience. In terms of her teaching approaches; she applies a unique method benefiting from her background in counselling therapy. Ms El Abed has studied Acceptance and Commitment Therapy (ACT) where she learnt effective skills to employ in her teaching environment.
Ms El Abed's interests extend to research in Arabic language pedagogy, syllabi and curriculum design, additionally, she is interested in studying cognitive processes of reading and writing foreign languages.
Ms El Abed has joined KCL-Language Centre in 2008, and was nominated for the Teaching Excellence Award in 2010.
Ms El Abed's is looking forward to starting her PhD next academic year.