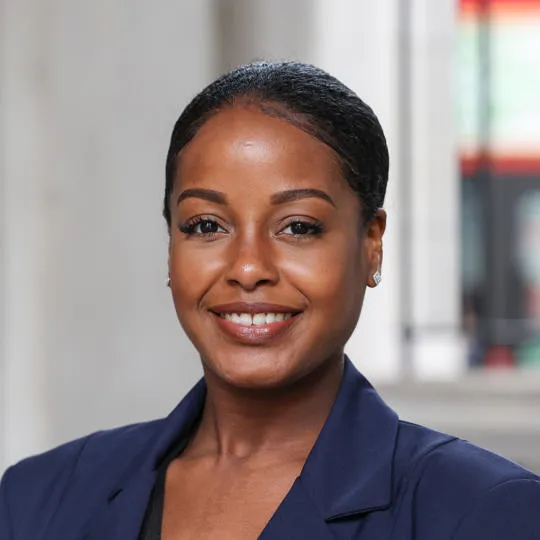 Dr Nessa Keddo
Senior Lecturer in Culture, Media and Creative Industries
Contact details
Biography
Nessa joined King's College London in 2023 as a Senior Lecturer in Culture, Media and Creative Industries (Global Majority Identities) and is also the Department's Equality, Diversity and Inclusion (EDI) Lead. She was previously Senior Lecturer in Communications and Media at the London College of Communication (University of the Arts London), whereby she was also Co-Chair of the EDI Steering Group and Knowledge Exchange Coordinator. Throughout her career, Nessa has pioneered EDI strategies and operating plans in both Higher Education and industry as a Research Director and Consultant. This includes advising Senior Management Teams and contributing to industry leading reports and thought leadership pieces.
Nessa was previously a Lecturer at Brunel University and Regent's University London. She has extensive experience in curriculum development, decolonising course materials and course leadership. Nessa completed her PhD in Communications at Brunel University (2017). She is also co-investigator of the AHRC project 'Transforming the Gap: Inclusive Digital Arts and Humanities Research Skills' (2023-2024).
Research interests and PhD supervision
Diversity and precarious labour in the promotional industries
Cultural production in advertising and media agencies
Diversity policy in branded content
The experience of racism amongst racialised practitioners
Digital inequalities for marginalised creators
Nessa's research is focused on the state of diversity in the promotional industries, with a specific interest in the advertising and marketing industries. Nessa is co-author of the upcoming book Race, Racism and Diversity in the Cultural and Creative Industries (2024), which focuses on the business case for diversity, specifically since the commercialisation of the Black Lives Matter movement in 2020.
Nessa also engages in knowledge exchange work relating to health inequalities amongst marginalised populations. She was Project Lead at the UCL Cancer Institute, developing strategies for improving cancer clinical trial diversity and is now partnering with various public organisations including Cancer Research UK. She has also worked on a NIHR funding bid (2023) with Southwark Council to improve health outcomes for the local population through creative interventions.
Nessa would welcome PhD students with research interests in racism and diversity in the promotional industries.
Selected publications
Nwonka, C and Keddo, N (2024) Race, Racism and Diversity in the Cultural and Creative Industries. London: Routledge
Hardy, J., Karagiorgou, I., Keddo, N., Moise, R., Sujon, Z. and Yesiloglu, S (2023) The UK Branded Content Industry Report and Survey. University of the Arts London
Keddo, N (forthcoming 2024) 'Racialising my influence: narrative challenges for Black social media influencers', in C. Bourne., J.V. Cabanes., G.G. Silva Castro and L. Edwards (eds) The Sage Handbook of Promotional Culture and Society
Adams, N. (2018) Radical multicultural marketing: examining the communication strategies used by multicultural marketing agencies, in Krey, N. and Rossi, P (eds) Back to the Future: Using Marketing Basics to Provide Customer Value. AMSAC 2017. Developments in Marketing Science: Proceedings of the Academy of Marketing Science. Springer, Cham
Adams, N. (2012) Afro-Caribbean Societies: The impact on identity, segregation and integration in the university environment, Journal of Applied Research in Higher Education, 4(2), pp. 203-216.
Adams, N. (2009) Racism, Postcolonialism, Europe: Postcolonialism Across the Disciplines. Book Review. Liverpool University Press, Liverpool, pp. 213.
Teaching
Nessa's teaching falls within the research areas of diversity, race, representation and the systemic tenacity of racism in promotional cultures. Her teaching is influenced by various research traditions such as cultural studies, critical race theory, media industry studies, cultural production and critical marketing studies.
Nessa has held an Advance HE Fellowship since 2017.
Expertise and public engagement
Nessa is a Research Consultant for industry, with experience in leading strategic projects for commercial and public sector clients across tech, entertainment, FMCG and policy.
Nessa is an External Examiner at the University of Wales, an External Advisory Board Member for Big Ideas and has held several advisory board positions since 2010 including Ofcom. She was on the Editorial Board for the Journal of Applied Research in Higher Education (2012-2019).
Nessa has spoken about her work on BBC Radio 5 Live and BBC News, and has contributed to several industry reports.