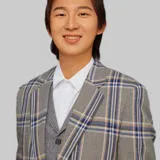 Ningyou Hou
PhD Student
Contact details
Biography
Ningyou is a PhD candidate at the Department of Engineering, and he received NMES PhD Scholarship. His research focuses on the exploration of future transitions towards sustainable transport. This includes a delve into shared mobility and autonomous vehicles, both poised to redefine the way we perceive and utilise transport in the modern world.
Ningyou's work serves as a response to the net-zero policy, reinforcing the urgent need for environmental preservation in a rapidly evolving global scenario. As part of his commitment to sustainability, Ningyou is actively involved in establishing international connections related to sustainable city and transport
Research Interests: Carsharing, Choice modelling, Future/sustainable transport, Human(travel) behavior, Simulation.
First supervisor: Professor Rym M'Hallah
Second supervisor: Professor Barbara Shollock