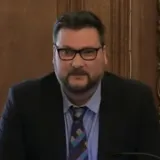 Professor Paul Allen PhD, FHEA
Professor of Psychosis Neuroimaging
Research interests
Neuroscience
Mental Health
Imaging sciences
Contact details
Biography
I have over 20 years of experience in psychosis research and neuroimaging. My areas of interest are auditory hallucinations, psychosis risk, and the effects of cannabis on the brain and mental health. More recently, I have researched the effects of anxiety and childhood trauma on brain networks and neurotransmitter concentrations.
I have published over 150 peer-reviewed papers in international journals and have been funded by the MRC, Wellcome Trust, Brain and Behaviour Research Foundation, British Academy, Rosetrees Trust, and industry partners.
I am currently funded by the MRC to lead the 'Psychosis Shared MRI Data Resource (Psy-ShareD)' and by a University of Lille Internal Chair Award to co-lead a project using multivariate pattern classification and fMRI-closed loop training to reduce hallucination severity in patients with treatment-resistant schizophrenia.
Key collaborators:
Dr Matthew Kempton, King's College London
Professor Veena Kumari|, Brunel University
Professor Renaud Jardri, University of Lille
Dr Simon Evans, University of Surrey