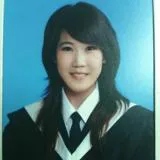 Pei Jung Chen
PhD student
Contact details
Biography
Pei Jung joined the Institute of Psychiatry, Psychology, and Neuroscience (IoPPN) in 2019. Currently a Year 2 PhD student, she is supervised by Prof Paola Dazzan and Prof Chiara Nosarti, and is actively involved in the eBRAIN study, researching the role of early life adversities in adolescent mental health.
Pei Jung's research interests are the associations between early life stress exposure and the development/manifestation of psychopathology, and how the immune system could mediate the link between them. Her PhD proposal is to look at the association between early life stress and adolescent suicidality/internalizing symptoms. Particularly, Pei Jung is interested in whether elevated inflammation could potentially mediate the link.
Before joining IoPPN, Pei Jung worked as a clinical psychiatrist in Chang-Gung Memorial Hospital, Linkou, Taiwan. She was awarded with Best Teaching Resident and nominated for Best Practicing Clinician of the Year during that time.
Research interests
Early life stress
Suicidality
Non-suicidal self -injurious behavior
Immunopsychiatry
Women mental health
Key publications
Chen, P. J., Yu, N.W., Tsai, H.J., Hwang, C.W., Chiu, Y.W., Tsay, W.I., Hsu, J. and Chang, C.M. (2019). Hospitalized Burn Injury Risk Associated with Benzodiazepines and Z‐Drugs in Elders: A Population‐Based Case‐Control Study. International journal of geriatric psychiatry. (SCI; IF=3.141; Psychiatry (Social Science) 39/142=27.46%)
Yu, N. W., Chen, P. J., Tsai, H. J., Huang, C. W., Chiu, Y. W., Tsay, W. I., Chang, C. M. (2017). Association of benzodiazepine and Z-drug use with the risk of hospitalisation for fall-related injuries among older people: a nationwide nested case–control study in Taiwan. BMC geriatrics, 17(1), 140. (SCI; IF=2.866; Geriatrics and Gerontology 19/110=17.27%)
Chiu, Y. W., Huang, C. W., Chen, P. J., Yu, N. W., Tsai, H. J., Wu, C. S., Chang, C. M. (2017). Trends and factors associated with antipsychotic use among elderly patients with dementia in Taiwan from 2005 to 2013: a population-based study. International clinical psychopharmacology, 32(5), 262-270. (SCI; IF=1.638; Psychiatry 103/146=70%)
Wang, C. Y., Fu, S. H., Wang, C. L., Chen, P. J., Wu, F. L., & Hsiao, F. Y. (2016). Serotonergic antidepressant use and the risk of fracture: a population-based nested case–control study. Osteoporosis International, 27(1), 57-63 (SCI; IF=3.819; Endocrinology and Metabolism 52/138=37.7%)
Lee, C. P., Chen, P. J., & Chang, C. M. (2015). Heat stroke during treatment with olanzapine, trihexyphenidyl, and trazodone in a patient with schizophrenia. Acta. Neuropsychiatry., 27, 380-385. (SCI; IF=1.96; Psychiatry and Mental Health 172/530=32%)
Chen PJ, Liu CY, Juang YY. The Revised Hasegawa's Dementia Scale (HDS-R) as a Screening Tool for Delirium. Taiwanese Journal of Psychiatry. 2014; 28(3): 164–70.
Research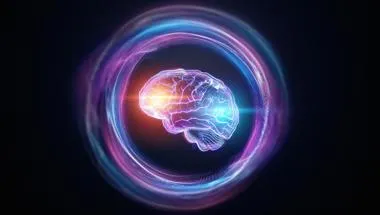 e-BRAIN: The impact of early adversity on trajectories of brain maturation and mental health in young adolescents
Project status: Ongoing
Research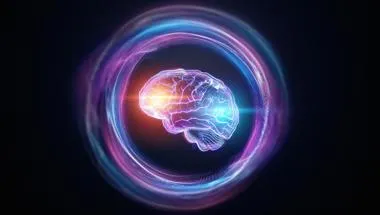 e-BRAIN: The impact of early adversity on trajectories of brain maturation and mental health in young adolescents
Project status: Ongoing