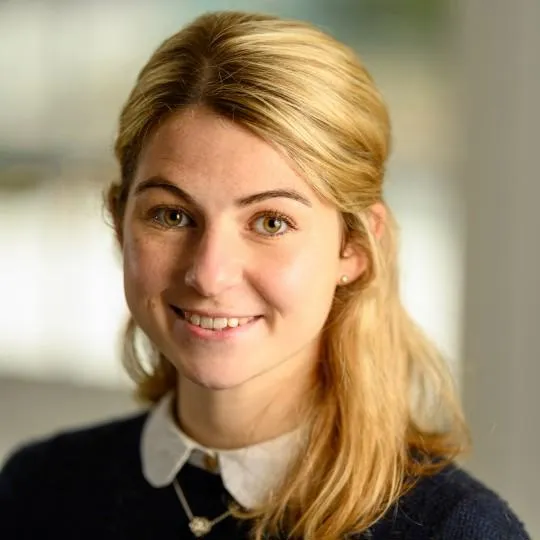 Poppy Ellis Logan
PhD candidate
Research interests
Communication
Diversity
Mental Health
Equality
Contact details
Biography
Poppy is a PhD student across Psychological Medicine (IoPPN) and ECS (SSPP), researching how to reduce the impact of long term / widespread power cuts on the public, and especially those who may be placed at particular risk during a power cut.
Before joining King's, Poppy studied Education with Music at the University of Cambridge, where she developed a strong interest in equity, diversity and inclusion. Her research into the experiences of neurodivergent students led her to work on the students' union, writing a university suicide policy and creating an independent mediation service for students and supervisors. She then moved to working first for City and Hackney Mind, and then for NHS mental health services where she developed a specific patient support process for university students, including guidance on inclusive teaching for their respective universities.
Her work on supporting student mental health has been published by the Royal College of Psychiatrists, and she has spoken at national and international conferences about inclusive teaching and learning. In 2019, Poppy went on to lecture at Middlesex University, developing a module on personal and professional development for student nurses which focussed on diversity, inclusion and cultural competence within mental health nursing practice. She completed her PGCHE and became a member of the HEA in the same academic year.
Poppy joined King's in 2020 to complete a Masters in Mental Health Studies, before starting her PhD here in 2021. Since joining King's she has offered guidance on curriculum and assessment from the lens of disability and inclusion as a member of Access King's and as President of the KCL Neurodiversity and Mental Health Society.
Research
Poppy started her PhD in the Health Protection Research Unit in Emergency Response and Preparedness in October 2021. She is interested in narratives around 'vulnerability' in disaster planning and in her PhD she seeks to introduce the social model of disability to the field of disaster planning.
Her work focusses on power cuts, and how public policy could incorporate universal design approaches to avoid marginalising disabled individuals during disaster response. She is exploring what access and functional needs are common in power cuts, with the aim of providing advice on inclusive disaster preparedness and response for events featuring power cuts. She is also exploring how people view themselves and their identity and whether this aligns with narratives around vulnerability and priority groups in current policy. Finally, she is exploring the communication needs of our population, to provide advice on how best to communicate important information in an accessible way during a power cut scenario.
More information on Poppy's current research project is available at www.tinyurl.com/powercuts, and her EPR HPRU profile is available at http://epr.hpru.nihr.ac.uk/our-team/investigators/poppy-ellis-logan.
Poppy's principal supervisor is Professor James Rubin and her secondary supervisor is Professor Gabriella Rundblad.  
Research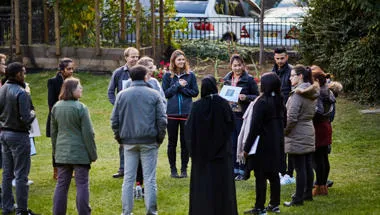 Centre for Research in Education in Science, Technology, Engineering & Mathematics (CRESTEM)
Status not set
News
ARCS has produced a video and display celebrating neurodiversity in schools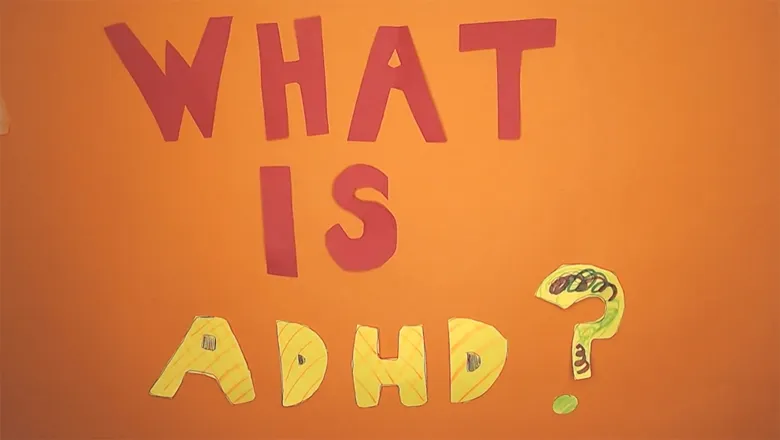 Research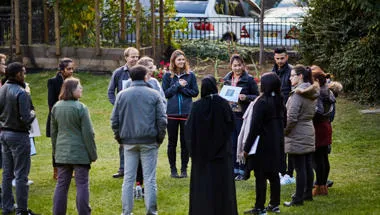 Centre for Research in Education in Science, Technology, Engineering & Mathematics (CRESTEM)
Status not set
News
ARCS has produced a video and display celebrating neurodiversity in schools