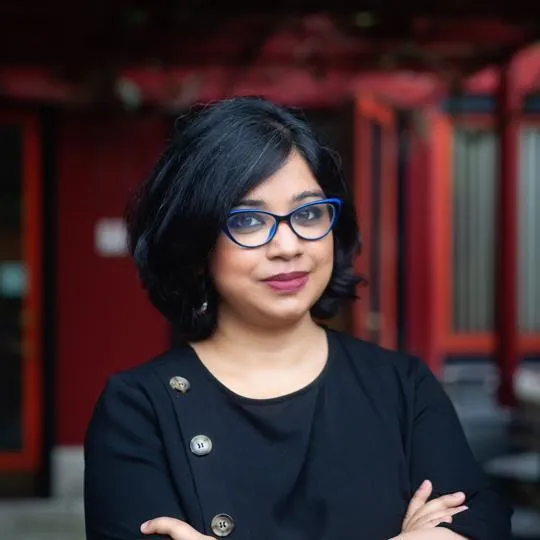 Dr Priyanka Basu
Lecturer in Performing Arts
Contact details
Biography
Dr Priyanka Basu joined King's College London in September 2021. She also holds Visiting Fellowships at the Institute of Advanced Studies, UCL and the SOAS South Asia Institute. She obtained her PhD degree in South Asian Studies from SOAS for which she received the prestigious Felix Scholarship. Her earlier MA and MPhil degrees in English Literature were completed at Jawaharlal Nehru University in India. Before joining KCL, she worked for more than 5 years in the Asia & Africa Department at the British Library as Curator of the AHRC/BEIS-funded 'Two Centuries of Indian Print' project. She curated the South Asia Seminar Series as part of this project. She has taught as Guest Lecturer at SOAS, University of Glasgow, Loughborough University, King's College London, University of Bonn and Shiv Nadar University. Priyanka is trained in the Indian classical dance form of Odissi and has performed in Japan, India and the UK. 
Research interests and PhD supervision
Priyanka is a South Asian Studies scholar working at the intersections of literary, cultural and performative traditions, particularly in Bangladesh and India. She is currently completing her first monograph—The Cultural Politics of Folk: Transnational Histories in India and Bangladesh—forthcoming from Routledge UK (South Asian History and Culture Series). Her research focusses on questions of authenticity and transnational cultural politics around folk genres through interdisciplinary approaches of cultural analyses, ethnography and performance histories. She has published on a range of topics including histories of marginal South Asian folk performers, archives and decolonisation, literature and theatricality, women dancers of Second World War, corporeality and film dance, gender and labour in rural women's craft practices, and contemporary theatre as creative industry. Her research has been published in international peer-reviewed journals such as South Asian History and Culture, South Asia: Journal of South Asian Studies, Inter Asia Cultural Studies, Cultural Trends, and the Journal of Emerging Dance Scholarship. She is currently co-editing two special issues on 'Print and Islam in South Asia' and 'Ecology, Music and Community: Exploring Performance in South Asia' for the Journal of Royal Asiatic Society and South Asia respectively. Her current research looks at the transnational travel networks of lesser-known South Asian and European cultural performers (theatre artists, dancers, musicians) and how Cold War cultural policies, global conferences (Cuba, Germany, Indonesia) and political agendas of South-South solidarities influences such mobility.
Priyanka welcomes PhD proposals in the following areas of her expertise:
Folk performances and questions of authenticity
Performance histories and the politics of archives
Gender and Labour in South Asia and its Diasporas
Intersections of Print Histories, Performance and Films
Cultural Movements in South Asian History & Politics
Selected publications
"The Observant Owl: Sensory Worlds of Colonial Calcutta in Hutom's Vignettes", in South Asia: Journal of South Asian Studies, pp. 1-18. https://doi.org/10.1080/00856401.2021.1966170
"A Cyborg Goddess?: Baby K and the Symbolisms of Gendered Violence", in S. Bhattacharya, A Chattopadhyay, and S Sengupta (eds.), Nabarun Bhattacharya: Aesthetics and Politics in a World After Ethics, New Delhi: Bloomsbury India, pp. 162-176.
"Becoming 'Folk': Religion, Protest and Cultural Communism in the Kabigāna of Ramesh Sil and Gumani Dewan", in South Asian History and Culture, Vol. 8, Issue 3, pp. 317-337.
"From the Temple to the Studio-Space": Transformations of Women Dancers' Labour in Films", in U Sarkar Munsi, and A Chakraborty (eds.), The Moving Space: Women in Dance, New Delhi: Primus, pp. 138-158.
"Before the Dance: 'Nascent' Dance Movements in Non-Dance Performances: The Case of Kobigaan", in the Journal of Emerging Dance Scholarship, pp. 1-30. 
Teaching
Priyanka teaches undergraduate and postgraduate courses in performing cultures, arts and cultural management, creative living and learning, contextualising creativity, working in cultural industries, and analysing cultural and creative industries.
Expertise and public engagement
Priyanka is a Fellow of the Royal Asiatic Society, an elected Member of the Royal Historical Society and a Graduate and Early Career (GEC) Representative on the Council of British Association of South Asian Studies (BASAS). She is also an Advisory Board Member of the Gender and Intersectionality on Indian and Diasporic (GRID) Heritage Network, which is a collaboration among SOAS, University of Sussex and JNU. She is Book Reviews Editor for the journal of South Asian History and Culture and an editorial board member of Festival Culture: Research & Education network. As a Curator of 'Two Centuries of Indian Print' at the British Library, Priyanka has co-conducted digitisation workshops at the Asiatic Society (Mumbai) and IIT Indore in India. She has also organised and run 'Show & Tell' events with British Library South Asian collection items (in collaboration with SOAS Sylheti Society and Surma Centre) for Bangladeshi women in London.
News
A new biennial award will be made to an early to mid-career India-based scholar awarded by the Faculty of Arts & Humanities and the Global Cultures Institute...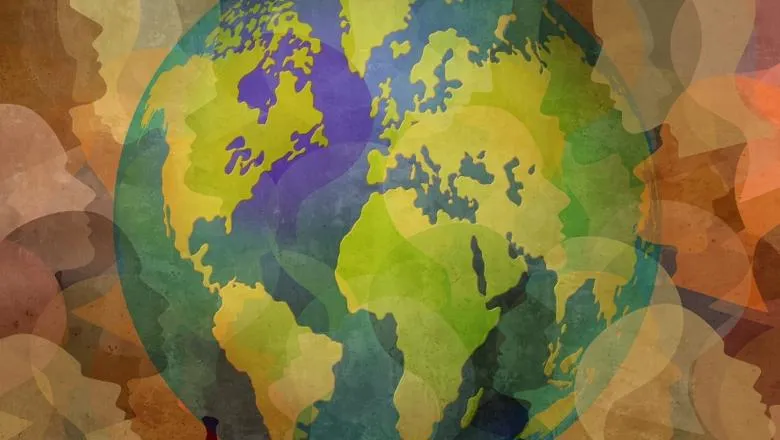 News
A new biennial award will be made to an early to mid-career India-based scholar awarded by the Faculty of Arts & Humanities and the Global Cultures Institute...