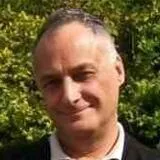 Professor Christopher Dandeker
Emeritus Professor
Contact details
Biography
Christopher Dandeker was Professor of Military Sociology in the Department of War Studies, King's College London and (with Professor Simon Wessely and Professor Nicola T Fear), Co-Director of the King's Centre for Military Health Research [KCMHR].  He joined King's from the University of Leicester in 1990 as a Senior Lecturer and was promoted to Professor in 1997. He retired in July 2015 as Emeritus Professor. 
Professor Dandeker served as Head of Department of War Studies from 1997-2001 and as Head of the School [now Faculty] of Social Sciences and Public Policy from 2005-08. He has advised the British Army on a range of personnel policy issues and has done the same for the Swedish defence forces. In addition he has given evidence on personnel issues to the House of Commons Defence Committee and a number of other bodies. 
He studies all aspects of civil-military relations. Professor Dandeker's publications include The Structure, of Social Theory [with T Johnson and C Ashworth] (1984), Surveillance Power and Modernity (1990), Les Armées en Europe (1998) [edited with Bernard Boene]; Nationalism and Violence [Ed] (1998); Facing Uncertainty: Sweden in international perspective (2000) and contributions to Israel's Armed Forces in Comparative Perspective [edited by Stuart Cohen] (2009) and to Modern Warfare and the Utility of Force [edited by Jan Angstrom and Isabelle Duveysteyn] (2010); and R Moelker et al, Military Families and War in the 21st Century: Comparative Perspectives, Routledge 2015. 
His most recent papers include Christopher Dandeker, Neil Greenberg and Geoffrey Orme, The UK's Reserve Forces: Retrospect and Prospect. Armed Forces & Society, April 2011; vol. 37, 2: pp. 341-360 and Harriet J Forbes, Nicola T Fear, Amy Iversen and Christopher Dandeker, The Mental Health of UK Armed Forces Personnel: the impact of Iraq and Afghanistan, RUSI Journal, April/May 2011, 156 No 2, 14-20; The End of Western Military Intervention? What "success" means in Afghanistan, Iraq and Libya. In James Burk, How 9/11 Changed our Ways of War, Stanford University Press, 2013; With James Burk: Conclusion to How 9/11 Changed our Ways of War, Stanford University Press, September, 2013; with R Gribble et al British Public Opinion after a Decade of War: Attitudes to Iraq and Afghanistan, Politics 2014. In August 2015, his paper with Professor Simon Wessely Military Performance and social factors beyond the battlefield – a view from the UK will be published in a book 'Frontline: Combat and Cohesion in Twenty-First Century' edited by Anthony King Oxford University Press 2015. Professor Dandeker's research has been supported by the Economic and Social Research Council, The MacArthur Foundation, the Harry Frank Guggenheim Foundation, and the UK Ministry of Defence. 
He is a Fellow of the Inter-University Seminar on Armed Forces and Society [IUS] and a member of its Council. In 2011, he received the Morris Janowitz Career Achievement Award from IUS and also that year was elected as a Fellow of the Academy Social Sciences of the United Kingdom. In 2012 he was elected as a Fellow of King's College London.