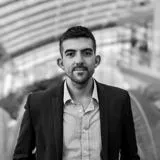 Rameez Subhan
Research Support Manager
Contact details
Biography
Rameez helps manage the research and PGR support within the department, working with the Senior Research Support Officer and PGR Officer to ensure that researchers, academics and PGR students all receive high-quality support. Rameez will:
Oversee all financial matters relating to PGR activity and will be the primary contact point for all academics and students.
Lead on Post-Award support within the department and assist with more complex / larger applications.
Line-manage the Senior Research Support Officer and PGR Officer.
Work with the Deputy Head for Research to deliver the department's research Strategy and will actively look for new funding opportunities.
Support Enterprise & Engagement activities within the department, such as tracking our Impact, developing our Impact Literacy and helping to build a strong Research Culture.
Coordinate all research and PGR related communications within the department.