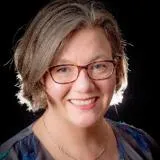 Professor Ruth Harris BSc, MSc, PhD, RN, FEANS
Professor of Healthcare for Older Adults
PhD Coordinator (Care in Long Term Conditions)
Contact details
Biography
Ruth Harris is a nurse and health service researcher. Her research focuses on understanding how complex nursing and interprofessional interventions contribute to healthcare delivery, patient outcome, and patient experience of care, particularly for older people and those with long-term conditions.
Ruth graduated as a registered nurse with a BSc (Hons) at King's College London, before completing an MSc and PhD at King's. Her clinical background is in acute medical nursing and the care of older people. She worked as a primary nurse in a King's Fund-funded Nursing Development Unit and as the senior primary nurse/ward manager in a nursing-led intermediate care unit and acute care of older people ward. She has worked in a range of research posts in the NHS and academia with the responsibility to lead research and build research capacity. These include Deputy/Acting Director of the National Nursing Research Unit at King's College London and Professor of Nursing Practice and Innovation at Kingston University and St. George's, University of London.
Ruth is particularly interested in evaluating complex care interventions and approaches to organising care delivery. Most of her work uses mixed methods and she has expertise in realist synthesis and evaluation. Her current and recently completed work includes the first national evaluation of intentional rounding in the UK, a study to evaluate the feasibility and impact of patients, carers and staff collaborating to develop and implement changes to increase supervised and independent therapeutic patient activity in acute stroke units, and realist synthesis of the leadership of complex integrated care systems.
Ruth is Chair of the Royal College of Nursing Research Society, a member of the National Institute for Health Research (NIHR), a member of the Trainees Coordinating Centre Doctoral Research Fellowship Panel (TCCDRF), a member of the Council of Deans for Health Research Advisory Group, and an associate editor of the International Journal of Nursing Studies and a Fellow of the European Academy of Nursing Science (EANS).
Enquiring about potential PhD supervision
If you're thinking of applying for one of our PhD programmes and are looking for potential supervisors, please email nmpc_pgr_enquiries@kcl.ac.uk listing the names of the supervisors you've identified as having expertise in your chosen area, along with your CV and a short research proposal. Our Postgraduate Research Team will contact supervisors on your behalf and get back to you.
If you have any queries in the meantime, please use the email address above, rather than contacting potential PhD supervisors directly, because they are unable to respond to initial enquiries.
Research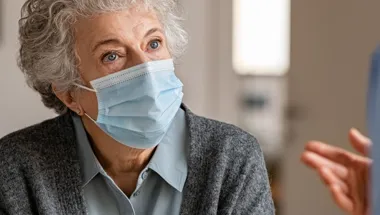 Challenges and solutions to implementing social distancing and isolation to protect older people care home residents from COVID-19.
Project status: Completed
Research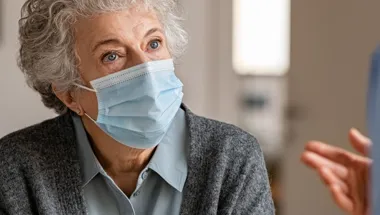 Challenges and solutions to implementing social distancing and isolation to protect older people care home residents from COVID-19.
Project status: Completed