29 November 2021
Review finds evidence of seven components of leadership in integrated care
New open access article from International Journal of Integrated Care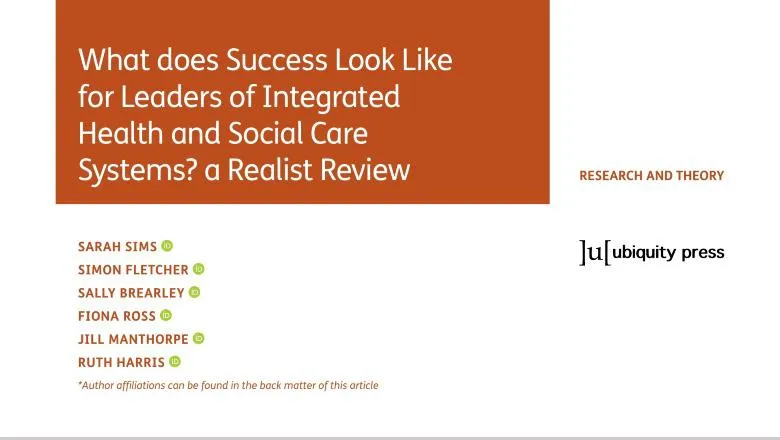 Just published in the International Journal of Integrated Care (open access), a review of literature addresses the question: 'What aspects of leadership of integrated teams and systems in health and social care work, for whom and in what circumstances?'
The review, with authors from King's College London and Kingston University and St George's University London, identified the following seven potentially important components of leadership: 'inspiring intent to work together'; 'creating the conditions'; 'balancing multiple perspectives'; 'working with power'; 'taking a wider view'; 'a commitment to learning and development' and 'clarifying complexity'.
The authors also found that: 'Research into the leadership of integrated care teams and systems is limited, with ideas often reverting to existing framings of leadership, where teams and organisations are less complex. Research also often focuses on the importance of who the leader is rather than what they do.'—from the abstract.
Lead authored by Sarah Sims of the Florence Nightingale Faculty of Nursing, Midwifery & Palliative Care, the other co-authors from King's were Ruth Harris and Jill Manthorpe.
In this story