Ms Sarah Grant
PhD Student
Contact details
Biography
Sarah is an ESRC funded autistic PhD student at King's College London's Institute of Psychiatry, Psychology & Neuroscience, supervised by Dr Rosa Hoekstra, Dr Sam Norton and Professor Lance McCracken.
Previously, Sarah had a career in financial administration and project management, before commencing undergraduate studies as a mature student. Sarah continued to work as a research project administrator throughout both degrees at the University of Essex, where she graduated with a first-class honours degree in Psychology, and with distinction for her MSc in Cognitive Neuroscience. Her MSc thesis, on speech-error monitoring in primary school children, won the Robert Ferry memorial prize for best dissertation.
Sarah's research interests include:
neurodevelopmental disabilities and differences
autism and physical health
sensory processing and autistic experiences of pain
psycholinguistics and neurodivergent communication
gender and cultural aspects of autism
Sarah's PhD research is a mixed method project exploring a possible association between autism, central sensitisation and 'central sensitivity syndromes' (CSS) such as fibromyalgia, me/cfs and migraine, and the lived experience of autistic people with co-occurring CSS.
Project Title: The CENSSAS study: Exploring Associations Between CENtral Sensitivity Syndromes and the Autism Spectrum
In addition to her PhD work, Sarah is a GTA, treasurer of the KCL neurodiversity and mental health society, and a member and administrator of the Stigma and Autism Research Network (SARN).
Research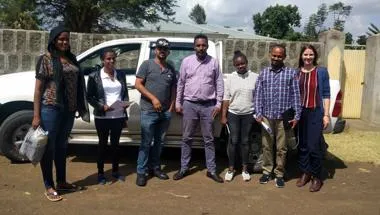 Global research on Autism and other Developmental disabilities
Research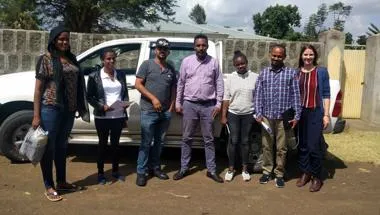 Global research on Autism and other Developmental disabilities