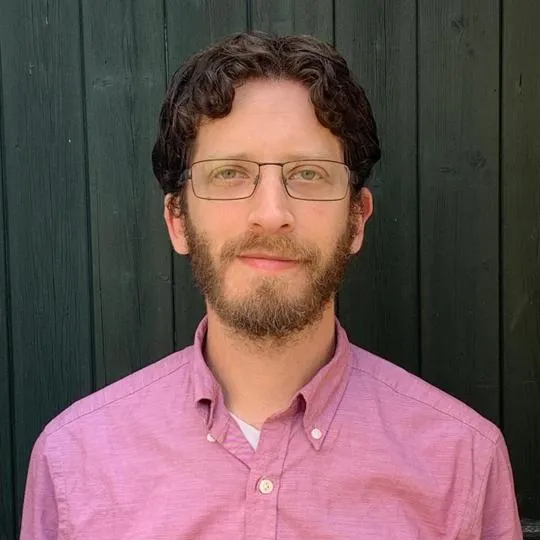 Dr Shaul Tor
Reader in Ancient Philosophy
Contact details
Biography
I received my BA (2006) in Classics and my MPhil (2007) and PhD (2011) in ancient philosophy at St John's College, Cambridge. My MPhil work concentrated on ancient Pyrrhonian scepticism. My doctoral dissertation (awarded the Hare Prize) focused on early Greek philosophical approaches to theology and epistemology in their historical and religious contexts. I was a Junior Research Fellow at Jesus College, Cambridge (2010-2012), before joining the Departments of Philosophy and Classics at King's (2012). I received a Philip Leverhulme Prize for my research into ancient philosophy and culture (2018).
I am a member of the London Centre for Ancient Philosophy (L-CAP). You can find my academia.edu page here.
Tips on pronouncing my name: the 'proper' Hebrew pronunciation of my name is much like the pronunciation of the Spanish name 'Raúl', except with a 'Sh' instead of the 'R'. In the UK, however, I go by 'Sol', which is a perfectly welcome, informal way to address me! 
Research interests and PhD supervision
I have broad interests in ancient philosophy and thought. I have particular research interests in:
Ancient philosophy and religion
Early Greek ('Presocratic') philosophy
Ancient Greek theology and religion
Hellenistic scepticism
I am interested in supervising PhD students who wish to pursue projects in those areas.
For more details, please see my full research profile.
Teaching
I teach a range of modules on ancient Greek and Roman philosophy in the Departments of Classics and Philosophy. My modules range from a first-year introduction to ancient philosophy to more advanced and specialised modules on such topics as, for example, ancient Greek philosophy and religion, ancient Greek political philosophy, and the late-ancient Neoplatonists. I also teach ancient Greek translation-and-interpretation text-modules (on such texts as, for instance, Plato's Apology, Meno and Phaedrus).
Expertise and public engagement
I have given talks in schools on a range of topics in ancient philosophy, both to prospective University applicants and to younger pupils, and would be happy to give such talks in the future.
Selected publications
(2023) 'Empedocles the wandering daimōn and trusting in mad Strife', Phronesis 68.1: 1-30. 
(2017) Mortal and Divine in Early Greek Epistemology: A Study of Hesiod, Xenophanes and Parmenides. Cambridge. 
(2016) 'Heraclitus on Apollo's signs and his own: contemplating oracles and philosophical inquiry', in E. Eidinow, J. Kindt and R. Osborne (eds), Theologies of Ancient Greek Religion. Cambridge, 89-116. 
(2014) 'Sextus and Wittgenstein on the end of justification', International Journal for the Study of Skepticism 4: 81-108. 
(2013) 'Sextus Empiricus on Xenophanes' scepticism', International Journal for the Study of Skepticism 3: 1-23.